Elham Sadat Asghari of Iran set a new Guinness World Record by swimming for 10 km in the Oman Sea.
She also registered another record of swimming with one hand for 4 hours and 59 minutes.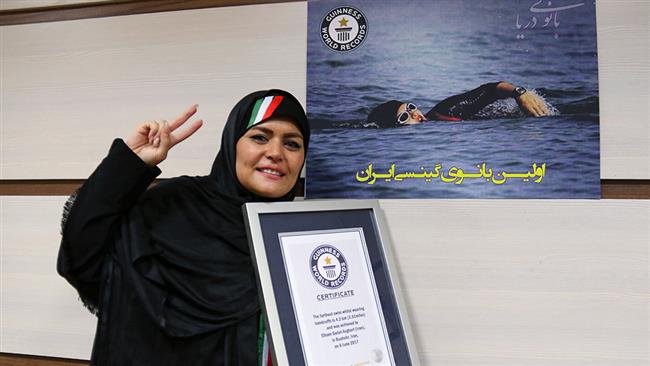 In the past, Asghari swam the farthest 5,488 meters whilst wearing handcuffs in the Caspian Sea to win Guinness World Record Certificate 2019.
She also swam while wearing handcuffs in a swimming pool in Tehran in 2019 for another record.
The 37 years old swimmer completed the challenge of non-stop swimming with handcuffs for more than 3 hours in the Persian Gulf waters during 2017.