The Championship which was to be played by four nations commenced. However, China and Taiwan are not able to participate due to Covid outbreak and lock down restrictions in their respective countries.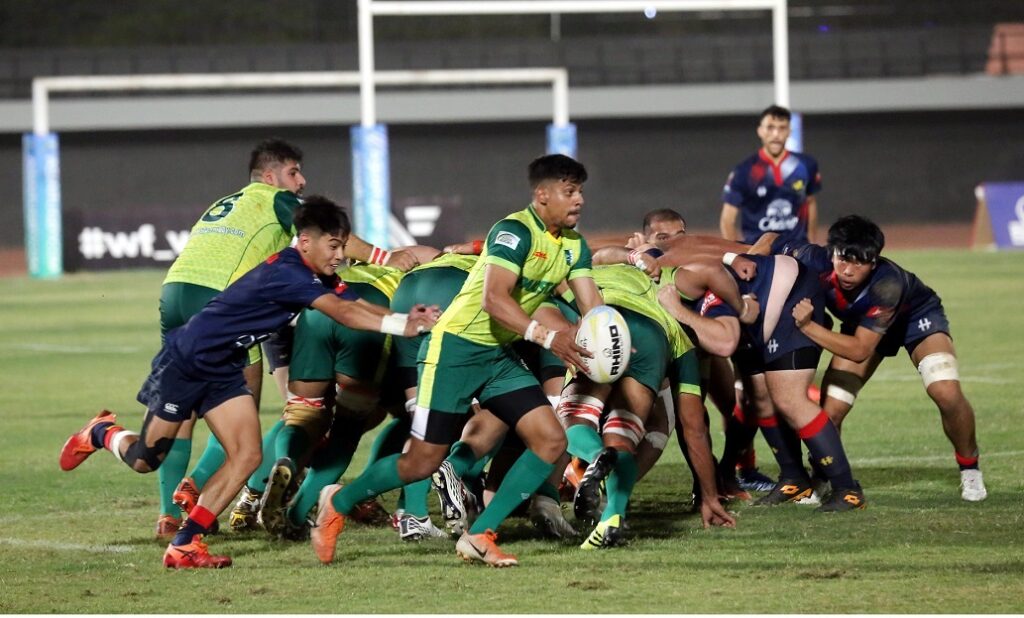 The first encounter between the remaining two reams – Thailand and Pakistan took place in Punjab Stadium, Lahore.
Thailand defeated Pakistan 20-15, by scoring through penalties in the first half, followed by a try by the Pakistan team, which had a 7-to-6 edge at the halftime. In the second half, Pakistan missed some crucial chances of converting tries by Pakistani forwards. Luc Michel, Etienne Legrand, Sarut Janda, and Thanapong Punjpang scored tries for Thailand, while Ali Shahid and Khalid Hussain Bhatti scored tries for Pakistan.
As winner of this Championship will qualify for Division I. Thailand is one up with 5 points. And the second encounter is important for Pakistan to qualify with higher points margin.
The stage is all set for the second game between Pakistan and Thailand on 2nd June, 2022 at the Punjab Stadium Lahore.