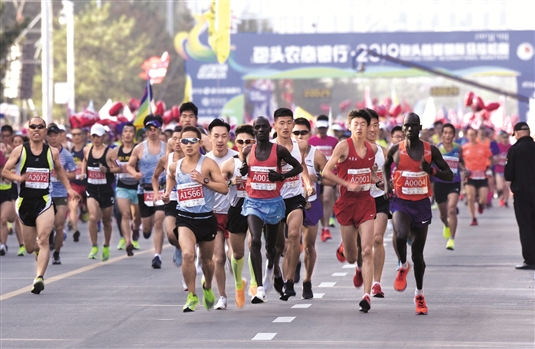 Chinese runners topped the medals table and won champion titles in all categories during the cross-border marathon between Myanmar and China on New Year's Eve.
Chinese athlete Zhou Bo finished the 12.3 km marathon race in record time if 2:20:07 and claimed the first position Whereas china's Yue Qinghua won the women's title by finishing the race in 3:05:57.
The marathon race contained a cross-border track from the Chinese border city of Ruili in Yunnan province to Myanmar and then back in the South Western region of the country.
Long distance runners numbering up to 10,000 from 30 countries across the globe including Germany, India, China, Kenya, Malaysia and Egypt participated in the race.
Both athletes were ecstatic to win the iconic championship and praised the welcoming audience on both sides of international borders. They also thanked the organizers and other international athletes who participated in the race.
Widely regarded as a New Year's carnival, the annual event includes several other athletic games including half-marathon, sprints and fun runs of several kinds on the last day of the year.