Sports Defection-Judo: Iran Sensation Saeid Mollaei Defects; Stopped From Fighting an Israeli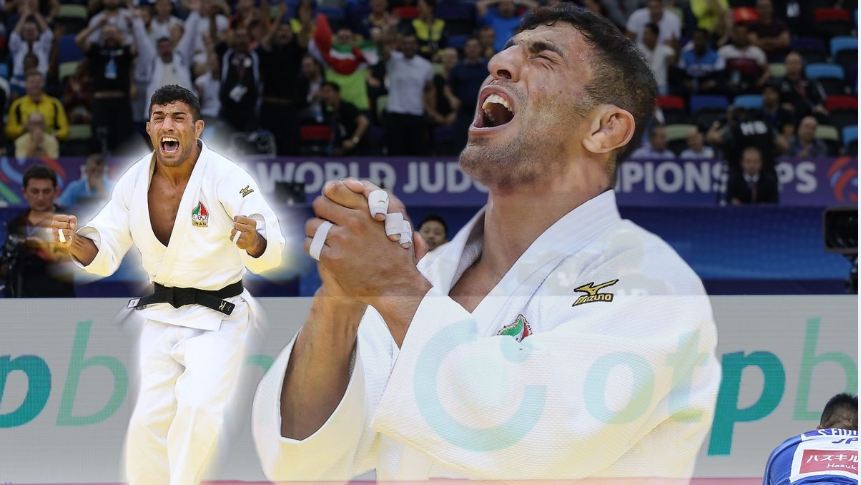 Iran's judo stars Saeid Mollaei has defected to Germany after he was ordered by Iranian authorities to quit as he may compete in the World Championship final against an Israeli Judoka. 
While competing in the World Championship in Japan, 27 year old Mollaei, who is the defending champion in the under-81kg category said he refused to withdraw, therefore, after this decision he was afraid to return back to Iran.
 A disturbed Mollaei was made to lose his semifinal bout, so to avoid fighting Israeli Muki in the final, which was eventually won by Muki. 
Despite the Iranian National Olympic Committee having promised to respect the non-discrimination rules of the competition, Mollaei was pressured to withdraw as he may face Sagi Muki from Israel, in the final of the World championships.
IJF – International Judo Federation has confirmed that Saeid Mollaei had not gone back to Iran from Japan, and that the Federation was going to take action against the Iranian sports authorities for threatening him.
MMA Pakistan: Exclusive Talk With Promoter Muhammad Rizvan Ali
Due to bitter situation between Iran and Israel, Iran has been following a very a strict policy of totally boycotting competition against Israel. In 2017, a young Iranian Chess player Borna Derakhshani was expelled from the the Iranian team for playing against an Israeli player.
Mollaei has not applied for asylum but is hoping that he will get a long period German visa, which will enable him to compete under an Olympic flag.
As the World championships is an Olympic qualifier event, thereby, IJF is hoping to figure out a way that Mollaei can compete during 2020 in Japan.
For more updates keep visiting allsportspk