After the 2015 NFL season, Charles Tillman, nick named Peanut, retired from the NFL and according to media found his new 'trilling' career. Bobby Clay of the Sporting News   reported that the Former Pro Bowl cornerback CharlesTillman has graduated from the FBI's Training Academy in Quantico, Virginia, and is now an agent. The 13-year NFL veteran joined the FBI program last year, as first reported by the Chicago Tribune
and had until his 37th birthday – 23. February. 2018, to wear his badge due to a regulation that a new agent must be appointed before they reach the age of 37 years.
During the first year of retirement, Tillman worked on the "Fox NFL Kickoff" a Fox Sports show, and finally decided to do away with a post-football television career for law enforcement.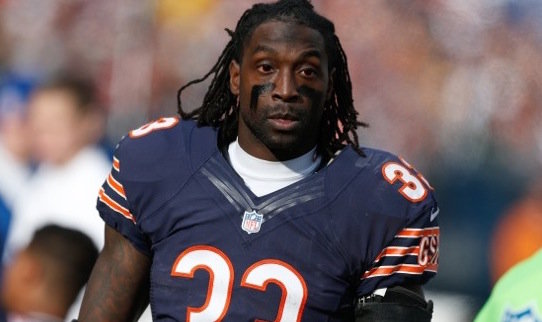 Born into a military family, his interest in law enforcement has always been there. In a 2016 interview with Make It Better magazine, Tillman told Willie Griswold about his passion for law enforcement."So I'm all about our military and supporting our men and women in uniform," he said. "[I'm also interested in] helping police officers and law enforcement, I'm big into that. A lot of my friends are law enforcement officers and [I like to] support them as well."
Tillman academically earned a bachelor's degree in criminal justice from the University of Louisiana-Lafayette. He has also been recognized for charity works through the Charles Tillman Cornerstone Foundation, which helps to improve the lives of children in the Chicago surroundings.
These works of Tillman have not gone unrecognized as in 2012, he won the NFL's Salute to Service Award and in 2013 was recognized as the Walter Payton Man of the Year.
Charles Tillman is not the first famous athlete to have become linked to a law enforcing agency. Others include:
Herschel Walker a Pro Footballer running back who's interest in taking FBI classes was known.
Shaquille O'Neal, Basketball Hall of Fame center is a deputy marshal in Louisiana, a reserve police officer in Florida and a sheriff's deputy in Georgia.
Daryn Colledge, former NFL guard is enlisted in the Army National Guard.
Pat Tillman after 11 September 2001, left the Arizona Cardinals and got listed in the Army Rangers.
Tillman having spent 12 of his 13 seasons with the Chicago Bears, made US$ 51 million in his career. In Bears history, he received the largest contract paid to a cornerback when he signed a six-year, US$ 40.55 million extension in 2007. After the deal concluded in 2013, Tillman re-signed for US$ 3.25 million in 2014 before his final season with the Panthers, when he signed a one-year deal of US $ 3.05 million and reunited with coach Ron Rivera.
Tillman caught 36 interceptions and was instrumental in leading his team to its only Super Bowl appearance in the past 30 years.
For updates regularly visit: Allsportspk