Mostafa Asal with immediate effect faces a six-week suspension from the PSA Tour as well as a £2,000 fine, as announced by PSA-Professional Squash Association. Accordingly, Asal stands withdrawn from the upcoming Optasia Championships and British Open.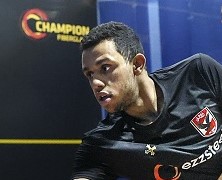 Charge
He had been charged with two separate breaches of the PSA Code of Conduct under Article 4.P, which relates to 'Dangerous Play'. These incidents occurred during his quarter and semi-final matches during the 2022 CIB Egyptian Open.
Asal had filed an appeal which was heard by an independent Appeals Panel. After reviewing the evidence and hearing the respective parties', the Appeals Panel confirmed imposing a six-week suspension, as well as upholding the original fine that was imposed by the PSA's Disciplinary Committee. This means he will not be eligible to compete in the PSA Tour until 1st May 2023.
Mostafa Asal Career Bio
An Egyptian professional squash player, born in Cairo 9th May 2001. Since January 2023, he is ranked as World number 1. His wins include: British Junior U17 Open 2018, PSA10 2018 Mar del Plata Open, PSA10 2018 Regatas Resistencia Open, the 2021 Men's PSA World Tour Finals, and the 2021 U.S. Open Squash Men's Championship.