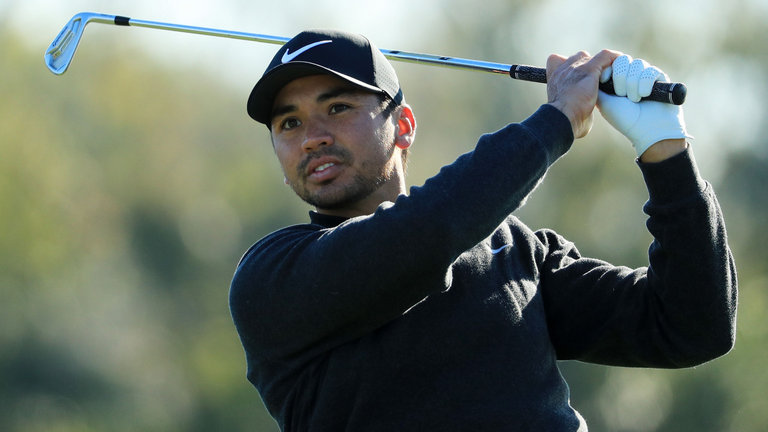 Tiger Woods, a name that has represented Golf for more than a decade is now coming to the end of his career. Woods, who has the honour of being a 14-time World champion is currently participating in the Players championship tournament. 
Although, his performance is not what it used to be as he nowadays struggles to be in top-form due to his injuries. However, this has not affected his long-sightedness about this game as Woods has made a sparkling revelation about his fellow golfer, Jason Day.
Jason, who is 30-years of age is an Australian professional golfer and also held the Golf World No.1 ranking in September 2015.
This year his performances have impressed the golf legend, as he won two major PGA Tours this year to propel a major jump in his rankings as he took it to 7th.
What has Jason Day achieved so far?
Jason Day first won the Well's Fargo Championship last week where he displayed an excellent display of Golf as he carded 4 bogeys during the final round to win the tournament.
Apart from that, he had also won the Torrey Pines tournament which was quite a thrilling one as he made a comeback in the play-off holes to defeat Sweden's Alex Noren.
But, this is not what Tiger is impressed about as he is believes it's the ability of being a complete golfer that Jason has shown in himself. And, this ability of his is what the golf world should be wary about as he is surely going to reclaim the number 1 ranking in Golf.
The reasons behind his delay in making a comeback
Day, who had topped the for forty-seven consecutive weeks finally gave up his spot to Dustin Johnson in February 2017.
Jason could have easily reclaimed his spot, however 2017 was not a good year for him as his mother was diagnosed of lung cancer after his wife had suffered from a miscarriage.
All of this took a toll on his performance and 2017 wasn't a very good year for him in professional golf. But, he has shown signs of improvement in 2018 so far, and Tiger Woods is pretty sure that the 30-year old can re-claim his spot as the No.1 golfer in the world.
For updates regularly visit: Allsportspk