Tour of Islamabad cycling champion was completed with Ali Elias form Baikistan Cycling Academy winning the individual category from elite group. 
In the team position, Khyber Pakhtunkhwa team came first, followed by Baikistan Cycling Academy and Sindh team came third. 
In Elite Men's, Ali Elias won first position, Mohsin Khan came second and Sajid Ali Khan won the third position.
In Women Elite, Antalya Peter won and Raymond Aid won first place in Men's Master.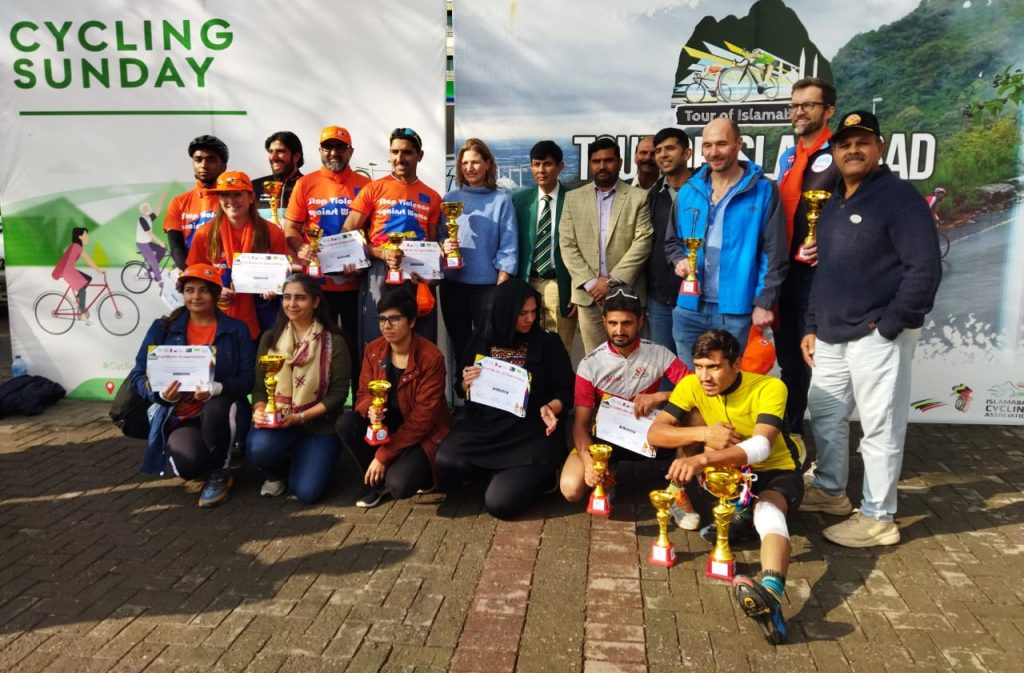 Islambad Cycling Association organized the three-stage Tour of Islamabad cycling which included Teams from Sindh, Punjab, Islamabad, Khyber Pakhtunkhwa and Baikistan, participated in the Open category local and Open category Cyclist.