Football Transfer Rumors: Will Juventus Sign Cristiano Ronaldo?
Ronaldo, the Portuguese legend is one of the greatest player of all time and currently plays as a forward for the Spanish club, Real Madrid.
Despite being of 33 years of age, Ronaldo managed to score 23 goals from 13 matches in the recent La Liga season and also helped the club to win its 3rd consecutive Champions League title.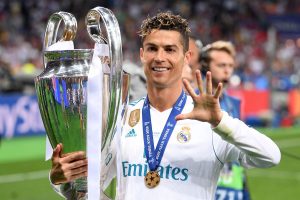 However, fans were disappointed when Cristiano Ronaldo hinted his departure from Real Madrid right after Real Madrid won the Champions League title.
Cristiano Ronaldo said this about his future after the Champions League final:

"It was very nice to be at Real Madrid. In the coming days I will give a response to the fans, who have always been at my side."#RMCF

— Joe Short (@_jshort) May 26, 2018
After this statement, several clubs were linked to the number 7 with the most rumored one being his old club, namely Manchester United. However, now it seems that the Red Devils are out of the picture as Juventus is really close to sign the football legend.
Why does Ronaldo want to leave Real Madrid?
The reasons are many but here are top 2 reasons that are the most strongest as to why Ronaldo is finally saying good bye to his beloved club:
Broken Promise Of A New Contract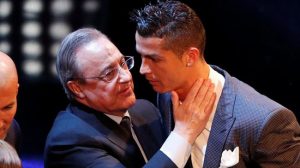 Reports of Cristiano Ronaldo not being happy with his contract had been surfacing in the media for a long time. Plus, reports also suggested that a new deal was promised by Florentino Perez who is the Los Blancos club's president, however the promise was not kept despite Ronaldo performing at a consistent basis.
Tax Problems
Despite agreeing to pay a total of €18.8 million due to tax evasion, Ronaldo still faces jail time if he continues to play for Real Madrid and La Liga. For this reason and for Real Madrid not backing him enough throughout this case may just be the final coffin as to why Ronaldo is finally leaving Real Madrid.
Transfer Rumors: Will Juventus Finally Sign Cristiano Ronaldo? To find the answer to this question move on to the next page!