The schedule of 13th IPL-Indian Premier League 2020, which will be played in UAE from 18th September till 10th November has been announced by the Board of Control for Cricket.
To be played in three venues, the city wise matches are as follows:
-Dubai will host 24 game -Abu Dhabi 20 matches will be hosted-Sharjah will hold 12 games
The teams which are participating include: Chennai Super Kings, Mumbai Indians, Delhi Capitals, Royal Challengers Bangalore, Kolkata Knight Riders, Sunrisers Hyderabad, Rajasthan Royals, and Kings XI Punjab.
The detailed schedule is as appended below. The dates and venues for the playoff stages will be released later.
Scheduled Matches19th September till 12th October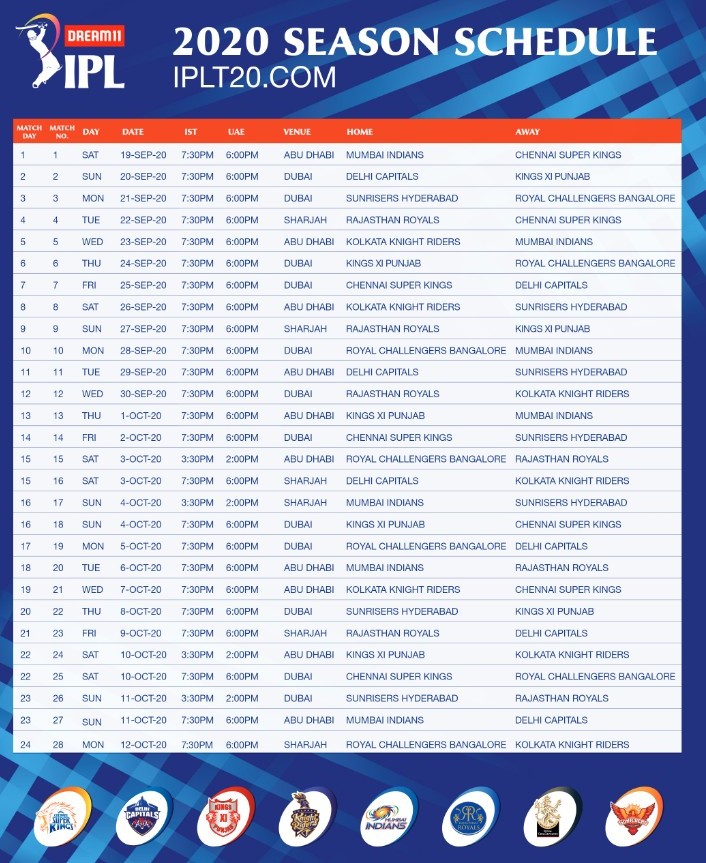 Scheduled Matches13h October – 3rd November