UEFA Nations League: How Can Germany Win The Title?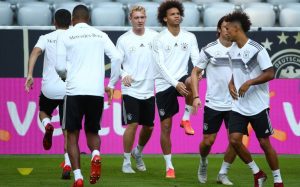 Millions of fans were left stunned around the world, when Germany's unfortunate exit from the World Cup came at the hands of South Korea. The defending World champions were defeated by 2-0, as South Korea completely outclassed them in all aspects of the match.
Apparently, this victory was identical to winning the World Cup itself for South Korea, as it surely aided their certainty to win gold in the Asian Games 2018 in Jakarta, Indonesia.
Football Transfer Rumors : Barcelona Finds €200 Million Replacement For Suarez?
Anyways, Germany has an opportunity to resolve their blemishes and influence a rebound in the UEFA Nations League, and regaining the trust of their fans as they get ready for Euro 2020.
What is UEFA Nations League?
The UEFA Nations League is a biennial universal affiliation football rivalry to be challenged by the senior men's national teams of the member associations of UEFA.
Punjab U-15 Boys Football Cup: 4 Teams Qualify For Semis
In the opening round of the Nations League, Germany will go up against the World Champions France and Germany's manager, Joachim Low would need his players to begin off the battle with a win.
Allsportspk presents 3 main areas where Germany needs to improve in order to win the league.
#3 Need Of A Playmaker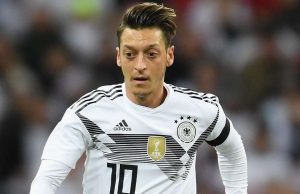 Official retirement and probably no chances of return for Germany's reliable play-maker, Mesut Ozil, will force Joachim Low to include a playmaker in the squad who can take up Ozil's place. Regardless of how much criticism Ozil gets, when he is removed from the pitch, the flaws in the midfield become obvious.
Football Pakistan: FIFA Chief Accepts Invitation To Visit Pakistan
Moreover, the absence of inventiveness in the midfield without Ozil is clear, and the forward players will surely miss him. Be that as it may, one player who fill the giant void left by Ozil, is none other than the midfield maestro Toni Kroos, who can willfully take up Ozil's part of play-making.
Adding to the play-making issues, an absence of reliable wingers for the Die Mannschaft, was also one of the sole reasons as to why they completed goalless in 2 of 3 World Cup group stage matches.
Football Transfer rumors: Another Real Madrid Star To Juventus?
Any semblance of Reus and Draxler could not start assaults, and neither could they create goal scoring possibilities; in short, they were no place near their best.
However, this problem might just be solved with the inclusion of Leroy Sane who is deservedly back in the German squad. And, starting Sane in the initial playing line-up will help Germany to look better in the assaulting parts of the match.
Football – Lionel Messi: Real Madrid 'Less Good' Without Ronaldo
For the #2 area where Germany needs to improve and win the UEFA Nations League, move on to the next page!