Pakistani bowling legend Wasim Akram is the latest sports celebrity to join the fundraising efforts in order to support the relief works in the wake of devastating bushfires ravaging across continental Australia.
Akram started the campaign by visiting a local Australian cricket club along with his wife Shaniera Akram and signed cricket bats and balls to be auctioned for charity.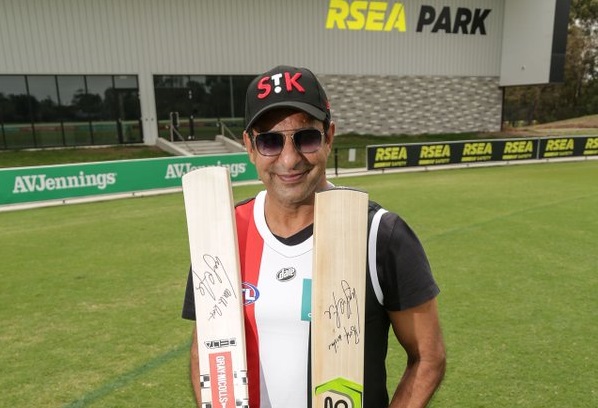 Speaking on the occasion, the swinging GOAT said that Australia had always been close to his heart and he had felt the pain and loss suffered by Australian families by deadly fires.
Akram who said he felt at home in Australia as his wife Shaniera belongs from the Melbourne area in Australia and this motivated him to use his celebrity status for a good cause.

The cricket commentator and coach praised other sports personalities who had came forward and joined the relief efforts and vowed to contribute towards the cause in any way that he could.

He also expressed his desire to participate in the upcoming charity match being organized by Australian greats Ricky Ponting and Shane Warne on February 8.
Proceeds from next month's match, as well as the Big Bash final and women's Twenty20 between Australia and India on the same day, will go to the Red Cross.
Also Read This
Read Allsportspk's Weekly Sports News Roundup
For regular updates keep visiting: Allsportspk