The WBSC – World Baseball Softball Confederation announced the groups, venues for the WBSC U-15 Baseball World Cup 2018, to be held from 10-19 August in the Panama.
The main venue will be the newly constructed US$ 16 million, 8,500-seat Estadio Kenny Serracín in David – Province of Chiriquí. Half of the opening round will be at the 3,000-seat Estadio Rico Cedeño in Chitré – Province of Herrera.
Groups and Tournament Bracket announced are: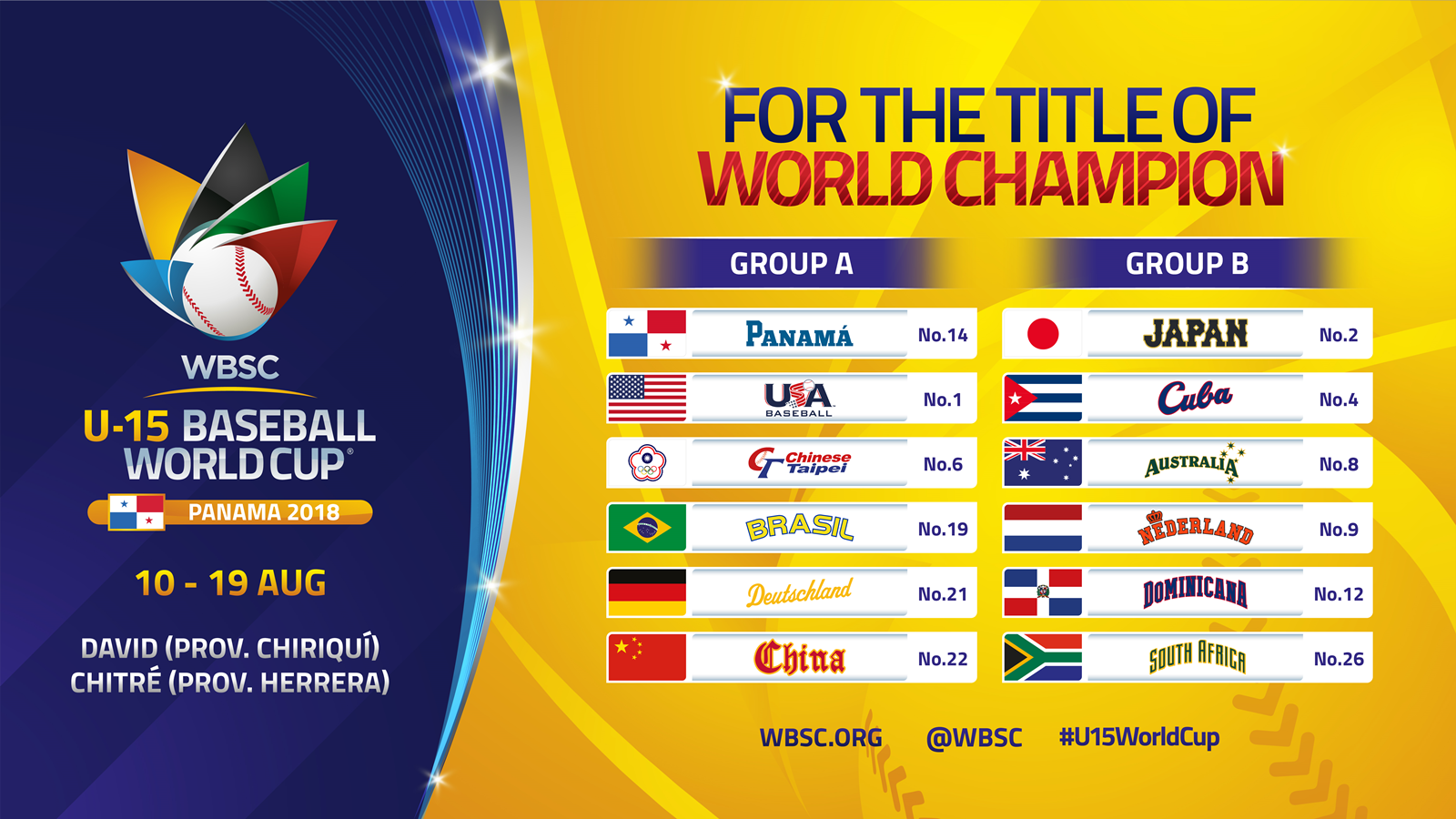 The 12 qualified nations have been drawn into 2 groups of 6 teams as follows:
Group A includes Americas (North – South- and Central America) Asia and Europe:
No. 01 United States
No. 06 Chinese Taipei
No. 14 Panama
No. 19 Brazil
No. 21 Germany
No. 22 China.
Group B includes all five Olympic continents: Africa, the Americas (the Caribbean), Asia, Europe and Oceania.
Cuba – Defending U-15 Baseball World Cup Champion
No. 2 Japan
No. 8 Australia
No. 9 Netherlands
No. 12 Dominican Republic
No. 26 South Africa.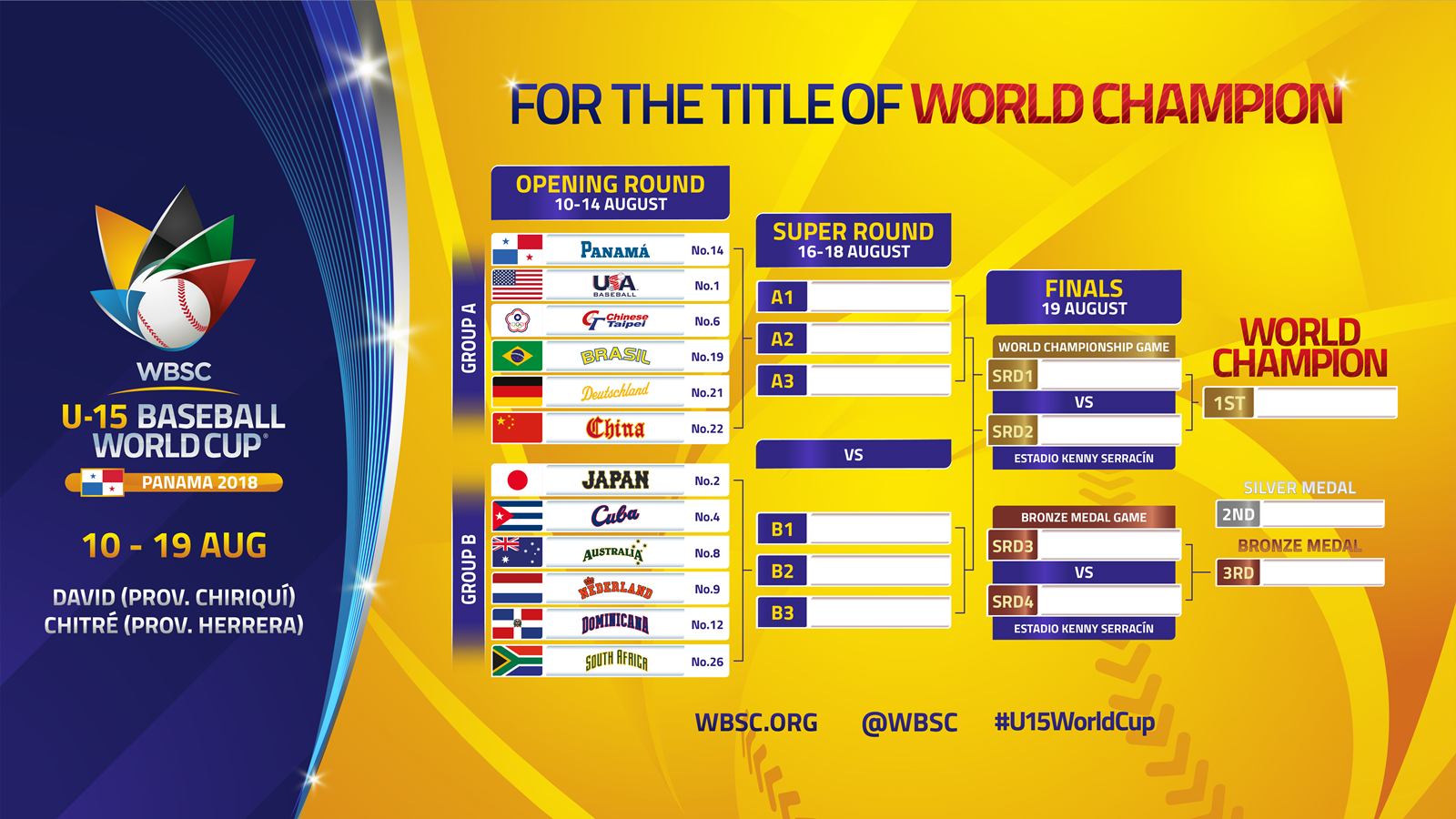 For updates regularly visit: Allsportspk