PCB-Pakistan Cricket Board and CWI-Cricket West Indies have issued a joint statement and decided to postpone the ODIs and shorten the existing 2021 tour.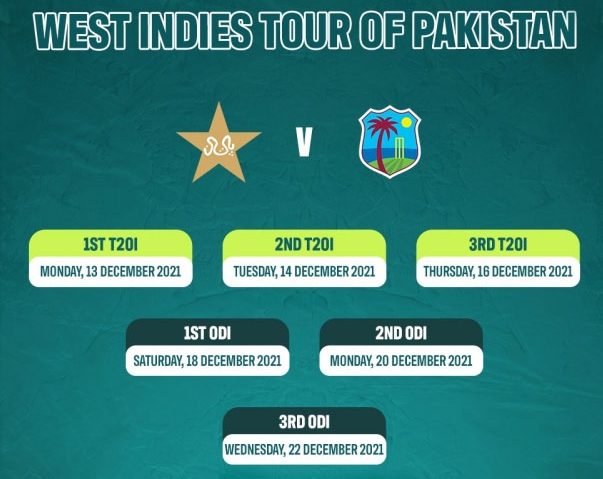 This situation has arisen after PCR (Polymerase Chain Reaction) tests on Wednesday, 5 more positive cases were reported in the West Indies camp, raising the total number of positive cases to 9 since the team arrived in Karachi, Pakistan on 9th December.
The two boards considering the welfare of both teams' including the limited players in the West Indies side for the ODIs, it was decided to postpone and reschedule the series till June 2022. As these matches are part of the ICC Men's Cricket Word Cup Super League, this arrangement will provide an equal opportunity to the West Indies to enable their best available players for the World Cup qualification matches.
According to the announcement, the West Indies team members, who had negative results will depart from Pakistan after the third and last T20I match in progress while this news is being published. Those who have tested positive will depart after completing their isolation in Karachi.