Wimbledon Tennis Day 1: Top Stars KO; Venus Williams By 15 Year Old Cori Gauff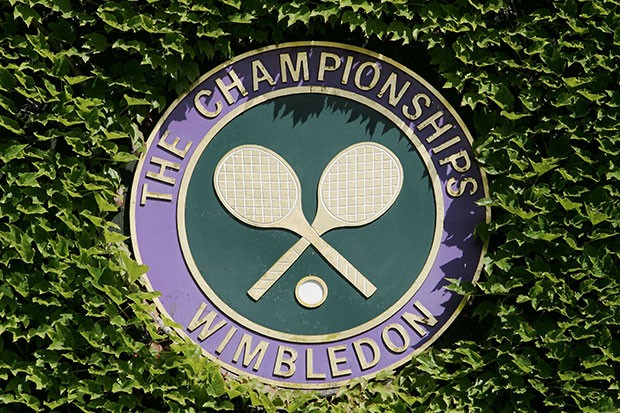 WIMBLEDON: One of the major tennis events of the world Wimbledon kicked off with a bang, as many top stars were crashed out in first round.
World No. 1 Novak Djokovic, Kyle Edmund and teenager Cori Gauff are through to the second round, while Venus Williams, Alexander Zverev and Stefanos Tsitsipas knocked out in first round.
World No. 1 and defending champion Novak Djokovic made a strong start in chase of fifth Wimbledon title by defeating Philipp Kohlschreiber of Germany in straight sets, though Philipp troubled 15 times Grand Slams champion in second set, but Djokovic finished with 6-3 7-5 6-3.
Kyle Edmund exhibited his skills on Jaume Munar, in simple 6-4 6-4 6-4 win over Wimbledon debutante.
In Women's singles 7 times Grand Slams winner Venus William was stunned by a teenager Cori Gauff in first round. 15 year old Cori defeated Venus in straight sets 6-4 and 6-4.
Tennis Anti-Corruption Program: Nigerian Henry Atseye Suspended
Cori Gauff being the youngest ever qualifier for the Wimbledon singles, pulled off a major shock with her unexpected display of skills, defeating one of her idols in first round of tournament.
On the biggest stage of World tennis, Cori also becomes the youngest player since 1991 to win in the first round of the women's singles.
Two times grand slam winner and Japanese superstar Naomi Osaka was also among the unfortunate players who made an exit from first round.
Naomi Osaka was surprised by 39th ranked Yulia Putintseva of Kazakhstan, who had defeated the world number two on grass in Birmingham two weeks ago. Yulia defeated Osaka with 7-6, 6-2 sets.
German sixth seed Zverev and seventh seed Tsitsipas joined Naomi Osaka in an early exit from the tournament.
Naomi Osaka with US Open and Australian Open titles if the first top seed player to lose in the first round since Martina Hingis in 2001.
Osaka also faced third round exit at the French Open.
British number 2 Heather Watson defeated American 17 years old Caty McNally after a tight first set, finishing with 7-6, 6-2.
Wimbledon Day 2 will feature Roger Federer, Rafael Nadal and Serena Williams, as top stars will kick off their journeys in All England Club.
for more update keep visiting allsportspk