WSF Squash Double Championship: Day 3 — Top Seeded Into The Semi's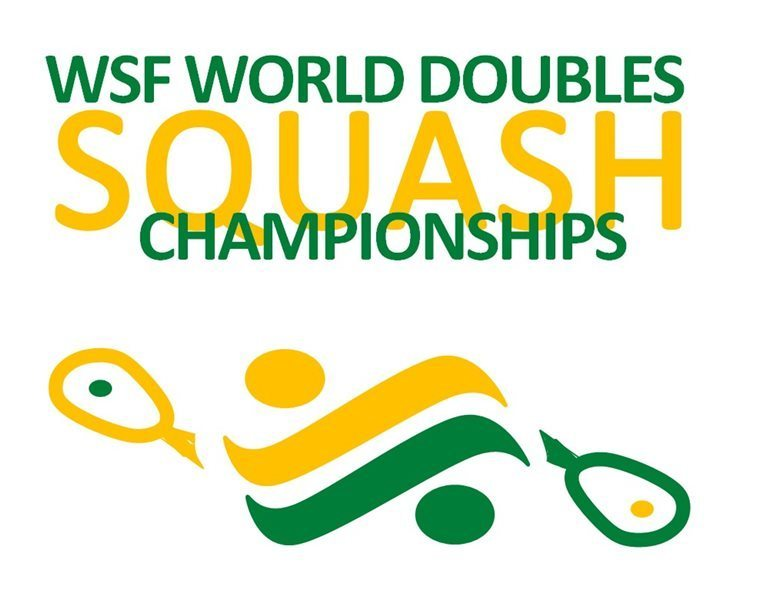 AUSTRALIA: The host nation continues its dominance in WSF World Doubles Squash Championships as they sealed their spot in the semi-finals.
Australian duo Donna Lobban and Cameron Pilley, the Gold medalists of Commonwealth Games made their way into the Semis of mixed doubles. The duo remains unassailable in pool phase.
Another pair Nunn and Eyles, who teamed up for the very first time in any tournament also succeeded in sealing a spot in semi-finals, where they will face Colombian duo Catalina Pelaez and Matias Knudsen.
The Colombians pair had an impressive tournament as they took top spot of Pool B by remaining undefeated.
Australian Player Alex Haydon and his partner Zac Alexander are also among the finalists of knockout stage, as Alex and Zac Alexander finished second in their pool stage.
Another undefeated Australian pair Pilley and Ryan Cuskelly sealed their spot in semi finals after topping Pool A. The duo defeated fellow countrymen siblings Nick and Top Calvert in last pool match.
While cherishing another victory Cuskelly said that the game was tight in early stages, but they were able to get through due to their experience.
Jean-Pierre Brits and Christo Potgieter of South Africa grabbed their spot for the semi-finals as well.
South African pair was handed an easy victory with 11-1 11-4 and came second in their pool.
Brits and Potgieter the South African pair will face a tough match in the semi-final stage as Another Australia pairing Zac Alexander and his partner Rex Hedrick cruised through the pool stage without being defeated.
Australian pairs in Women's round robin competition are on a comfortable run in chase of gold and silver with Donna Lobban and Christine Nunn and Cardwell and Jessica Tumbull achieved top two positions in the pool. Colombian sisters also remain on track and will sit in the bronze medal position to face the second ranked Australians on fourth day of the tournament.  
WSF Squash Double Championship: Day 2 – Top Ranked Players Dominate
The results of the 3rd Pool ROund matches were as follows:
Men's
Pool A:
[5] Jean-Pierre Brits & Christo Potgieter(RSA) bt [4] Nicholas Calvert & Thomas Calvert (AUS) 11-1, 11-4 (23m)
[9] Robert Garcia & David Pelino (PHI) bt [8] Madison Eggert & Thomas King (CAN) 11-7, 11-10 (29m)
[1] Ryan Cuskelly & Cameron Pilley (AUS) bt [4] Nicholas Calvert & Thomas Calvert(AUS) 11-5, 11-4 (15m)
[5] Jean-Pierre Brits & Christo Potgieter(RSA) bt [8] Madison Eggert & Thomas King(CAN) 11-5, 11-8 (16m)

Pool B

[3] Andrés Herrera & Juan Camilo Vargas(COL) bt [6] Darren Chan & Bryan Lim Tze Kang (MAS) 9-11, 11-9, 11-6 (38m)
[7] Bradley Hindle & Kijan Sultana (MLT) bt [10] Ravindu Laksiri & Shamil Wakeel (SRI) 11-8, 11-8 (19m)
[2] Zac Alexander & Rex Hedrick (AUS) bt [3] Andrés Herrera & Juan Camilo Vargas(COL) 11-8, 11-6 (36m)
[6] Darren Chan & Bryan Lim Tze Kang(MAS) bt [7] Bradley Hindle & Kijan Sultana(MLT) 11-7, 11-10 (13m)
Women's Pool:

[2] Sarah Cardwell & Jessica Turnbull (AUS) bt [4] Taylor Flavell & Selena Shaikh (AUS) 11-7, 11-9 (20m)
[1] Donna Lobban & Christine Nunn (AUS) bt [5] Jemyca Aribado & Aysah Dalida (PHI) 11-7, 11-3 (19m)
Mixed
Pool A:

[1] Donna Lobban & Cameron Pilley (AUS) bt [4] Christine Nunn & Ethan Eyles (AUS) 11-4, 11-5 (11m)
Pool B

[2] Catalina Pelaez & Matias Knudsen (COL) bt [7] Aysah Dalida & Reymark Begornia(PHI) 11-3, 11-9 (19m)
[3] Alex Haydon & Zac Alexander (AUS) bt [6] Colette Sultana & Kijan Sultana (MLT) 11-5, 11-7 (12m)
For more updates keep Visiting allsportspk