Zalmi Madrasa Cricket League: SF & Final On 31st August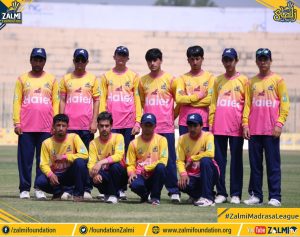 PESHAWAR: The final of Pakistan's first ever cricket Madrasa League will be held on 31st August – Friday, in Arbab Niaz Stadium, Peshawar.
Before the final, the two semi finals will be played as follows:
In the 1st semi final, Al Haq Smashers will face Al Wahda Hitters.
In the 2nd semi final, Al Nujoom Risers and Al Fateh Record Setters will battle it out.
World Cricket Rankings – 24th August '18: Virat Kohli Regains His Top Spot
On the 3rd day of Zalmi Madrasa Cricket League, the details of the 4 qualifying matches for the semi-finals were:
1st match:
Al Maqasid defeated Al Hilal by 21 runs. Al Maqasid batted first and put up a total of 85 runs for the loss of 7 wickets. Mehmood scored 33 runs from the winning side. Al Hilal could only manage 64 runs and Ibad scored 22 runs from Al Hilal.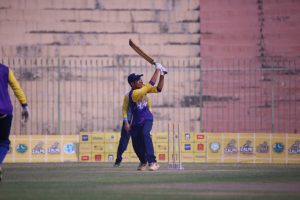 2nd match:
Al Khair defeated Al Noor by 4 wickets. Al Noort batted first and put up 74 runs for the loss of 6 wickets. Waqas scored 17 runs. In reply, Al Khair chased the target comfortably courtesy a 42 runs knock by Saeed.
3rd match:
Jamat e Islami Falcons put up a gigantic total of 148 for the loss of 2 wickets. Rooh Ullah was unbeaten at 77*. Al Qurra could only manage 88 runs and Falcons won by 60 runs.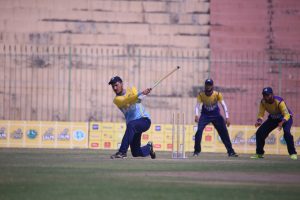 4th match:
AlFateh defeated Al Itihad by 82 runs. Al Fateh batted first and up a total of 149/5 with Asif unbeaten at 76 runs. In reply, Al Itihad could only manage to put up 67 runs on the board.
In the final ceremony, the Pakistan's cricket legend and one of the most promising batsman, Younis Khan, along with Chairman Javed Afridi and the Peshawar Zalmi Head Coach, Mohammad Akram will be present.
For more updates keep visiting allsportspk