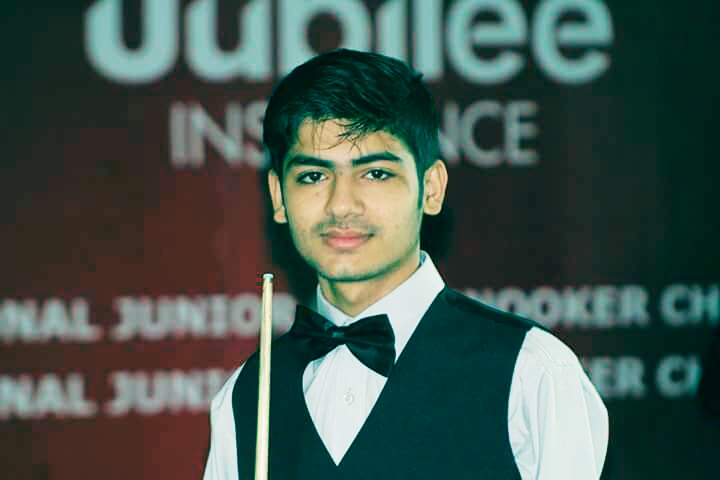 ISLAMABAD: The Jubilee Insurance 10th National Junior U-21 Snooker Championship 2018 will commence from 13 January 2018, Saturday at PSB Billiards & Snooker Hall, Pakistan Sports Complex, Islamabad. This six day mega event is being organized by Pakistan Billiards & Snooker Association (PBSA) in collaboration with Pakistan Sports Board and Jubilee Insurance Ltd.
34 players including defending champion and currently IBSF World Junior U-21 Snooker Champion, Muhammad Naseem Akhtar and last year runners-up, Haris Tahir are taking part in the Championship. 34 players are divided into eight different groups for the league round. At the end of league matches, two players from each group will qualify for the pre quarter finals, which will be played on knock out basis.
The League matches will be held in four different sessions starting at 10.00 am daily.
The groups are:
Group A: Umer Farooq (Pjb), Yasir Ahmed (Bal), Sheikh Ahmed (KPK), Ali Zaman Khan (Sindh),
Group B : Sheheryar Khan (Sindh), Hamza Aftab (KPK), M. Mehmood Ahmed (Isb), Raees Ali Usama (Pjb),
Group C: Usman Khurshid(KPK), Syed Adil Shah (Bal), Sheikh Muhammad Mudassir (Pjb), Hussain Godil ( Sindh),
Group D: Rabish Pervez (Bal), Bilal Ali Khan (Sindh), Mubashir Munsif (KPK), Muhammad Umer Khan (Pjb)
Group E: Fahad Ghaffar (Isb), Muhammad Shahbaz (Pjb), S.M. Imran (Sindh), Mubashir Khan (KPK)
Group F: Siddiq Khan (Sindh), Fahad Ali (KPK), A. Aziz  (Bal), Shahzaib Malik (Pjb)
Group G: Usman Ahmed (Pjb), Sohaib Usman (Isb), Aqib Nawaz (Sindh), Atif Arshad (KPK), Muhammad Naseem Akhtar ( Pjb)
Group H: Muhammad Rafiq (KPK), Altaf Hussain (Bal), Ahsan Ramzan (Pjb), Yasir Nouman (Sindh), Haris Tahir (Pjb)
For updates regularly visit: Allsportspk