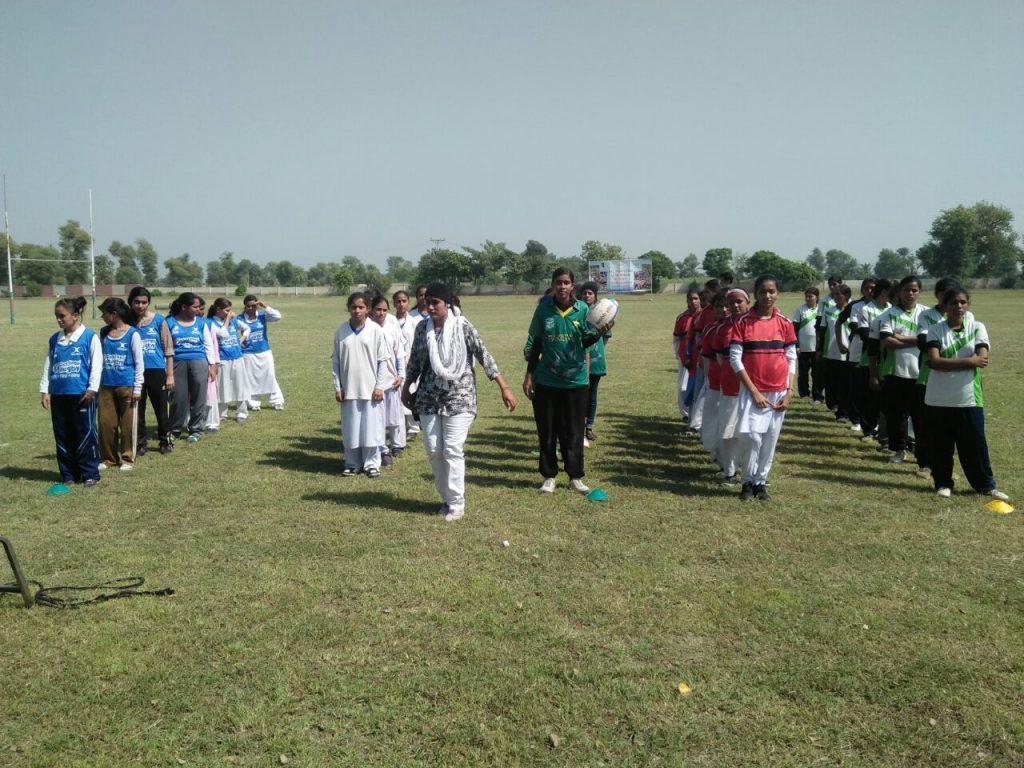 The Under 18 Girls Championship was organized by Pakistan Rugby Union at Lodhran Rugby Stadium. A one day sevens event the championship was contested by 5 teams –  Dunyapur, Karachi, Kot-addu, Lodhran and Vehari.
The Championship was won by the Karachi Girls by beating Vehari.
The match wise results were:
– 1st match of the day Vehari beat Lodran by 15-0,
– 2nd match Karachi beat Kotaddu by 20-0,
– 3rd match of the day Dunyapur beat Lodhran by 5-0,
– 4th match Vehari beat Dunyapur by 15-0.
After round matches, the teams of Vehari and Karachi qualified for the final while Dunyapur and Kot Addu teams to compete for the 3 and 4th positions.
The results of the position matches were:
– 3rd and 4th position:  Dunyapur beat Kot Addu by 5-0 and got 3rd position.
– The final: was a very well contested match between Karachi and Vehari teams. In first half none of the teams was able to score a try but during the 2nd half during the last moments, the Karachi girl Sahar scored a beautiful try and enabled her team Karachi to win 5 – 0.
For updates regularly visit: Allsportspk