In the 1st edition of the  Rumanza Open Golf Championship, Ahmed Baig was triumphant through consistent and commandeering play.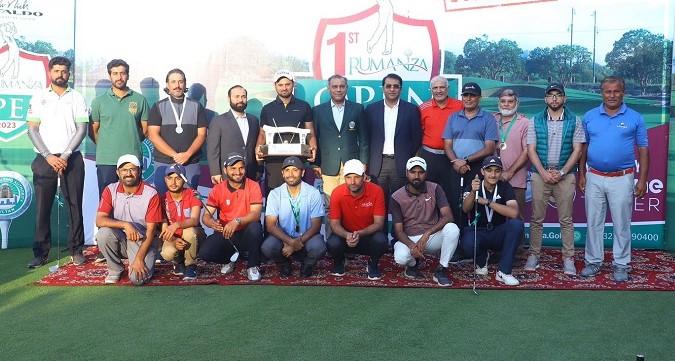 Ahmed was in absolute control of the proceedings and 18 holes run of play in the final round on Sunday and every shot made certain his advance to a vibrant outcome. In the opening nine holes of the front nine Ahmed birdied holes 2, 5 and 9, had pars on holes 1, 3, 6, 7 and 8 and lost a stroke on the par 3, 4th hole. A total of 34 represented high quality play, free of nerves and gifted control over every aspect of his game.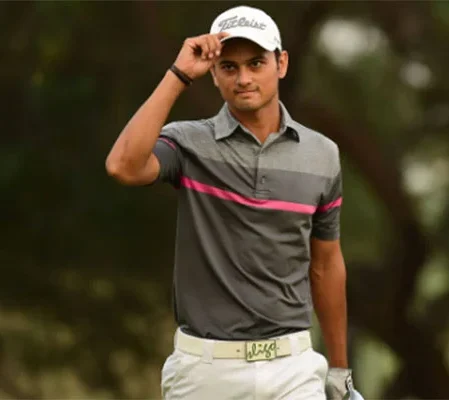 His adversaries like Minhaj Maqsood, a golf professional of immense talent and the battle hardened M. Shahzad just went along, not seeking to outclass Ahmed Baig but looking for positions other than the first.
Click For Reviews Of Previous Day's
As a result of a stately par on the closing 18th hole, Ahmed Baig established ascendancy over many established stars of the game with his acquired capabilities and gift of nature. His scores for the four rounds were 70, 67, 70 and 73 and a championship total of 280, eight under par. Certainly a deserving achievement and he looks all set to dominate the golf scene of Pakistan and also plans to make his presence agreeable in the Asian Development Tour where he will be contesting in three championship events, this month and in April 2023.
Other golf champions who played with a resolve and firmness of purpose are Muhammed Minhaj Maqsood of Rawalpindi Golf Club, Muhammed Shahzad of Lahore Garrison and Muhammed Munir of Rawalpindi. Minhaj earned the honor of ending up as the runner up in Professionals Category with distinction oriented score of 287, one under par. Muhammed Munir and Muhammed Shahzad were bracketed at the third position. Their scores for the championship were similar. A total aggregate of 289, one over par.
Race for honors in amateur category was won by Salman Jehangir (Lahore Gymkhana). His score was 296. Second position went to Qasim Ali Khan, also of Gymkhana with a score of 303 followed by Hussain Hamid (Royal Palm), his score being 310. At a score of 311 were Saad Habib (Rumanza) and Umair Saleem (Garrison Greens).
Senior amateur section performer was Umair Butt and veterans section youthful one was Tariq Habib Malik who came up with a champion like performance .
Winning senior professional was Pervaiz Khan of Airmen Golf Club .
At the conclusion of the 1st Rumanza Open Golf Championship the prizes were distributed by Lt Gen (r) Qazi Muhammed Ikram, President, Pakistan Golf Federation along with Brigadier Fayyaz Sial, Secretary, Rumanza Golf Club.