The IOC – International Olympic Committee and IWF – International Weightlifting Federation, in a press release announced the appointment of Morghan King and Oscar Albeiro Figueroa Mosquera as Athlete Role Models at the 2018 Youth Olympic Games Buenos Aires, Argentina.
The IWF is delighted that these two exceptional athletes will be part of the Olympic community in Buenos Aires for the 5th Youth Olympic Games. Through which they will contribute in Learning and Sharing the activities organised by the IOC and the Buenos Aires Youth Olympic Games Organising Committee.
Wearing the Role Models caps, both of weightlifters will serve as an example for the young competing Olympians. The examples will be provided  focusing on knowledge and through educational activities and workshops.
Morghan KING – USA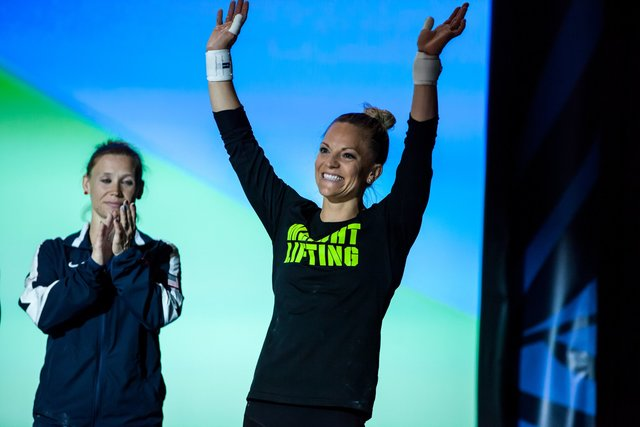 An Olympian herself, King understands the difficulty and dedication required to make an Olympic Team and then perform on the world stage. At the 2016 Olympic Games in Rio de Janeiro, Brazil, King set an American Record in the 48 kg weight category with an 83 kg snatch.
King shared her feelings by stating to USA Weightlifting:
"I am so honored to be an Athlete Role Model at the Youth Olympic Games."
"As a kid, the Olympic Games were always such a magical, inspiring event."
"The road to the Olympics is never an easy path but we are here to support and encourage each other no matter what age you are, that's what being a part of the Olympic community is all about."
"I look forward to speaking with the kids of what it means to continue to work hard they can achieve anything they put their minds to."
"The lessons that we learn through sport helps us grow and become a positive influence in our community. I hope that I can become a great ambassador for sport and inspire these youths to continue to pursue their dreams."
"I cannot wait to see what the future generation is going to bring to this world."
Oscar Albeiro Figueroa Mosquera – Columbia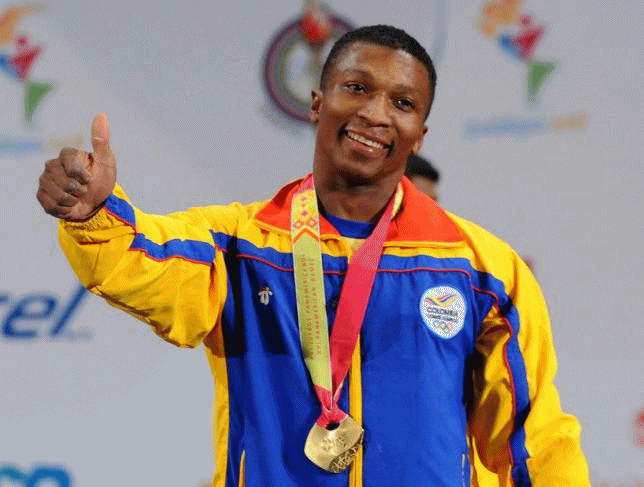 Oscar Figueroa having started weightlifting at the age of 10, became a very much respected and successful athlete in Columbia.
He is the only male Olympic champion in weightlifting in Columbia and has participated in 4 Olympic Games and won a Silver Medal in the London Olympics 2012 and a Gold Medal at the Rio 2016 Olympics.
As to being a Role Model in Buenos Aires, Oscar said:
"Being the Role Model for the next generation is in all respects a great satisfaction for me. Knowing that you're not only making history in your own sport, but inspiring others to make their dreams come true, build a brighter future for sports and for themselves is a great satisfaction."
"The possibility to show the way and inspire others proves to me that my path has been right, and it was worth the hard effort to be the best every day."
As an advice, for the younger participants Oscar Figueroa added:
"Discipline, persistence and hard work will always lead to success, it doesn't matter how far are you in your progress, the most important thing is determination."
"Get up every day determined to finish your training and studies, no matter how tired you are, and you will take pleasure in it."
For updates regularly visit: Allsportspk