The Pakistan Women's Baseball Team defeated the Malaysian Women's Baseball team 15-6 in the third match of the Umoja Builders to win the series 3-0.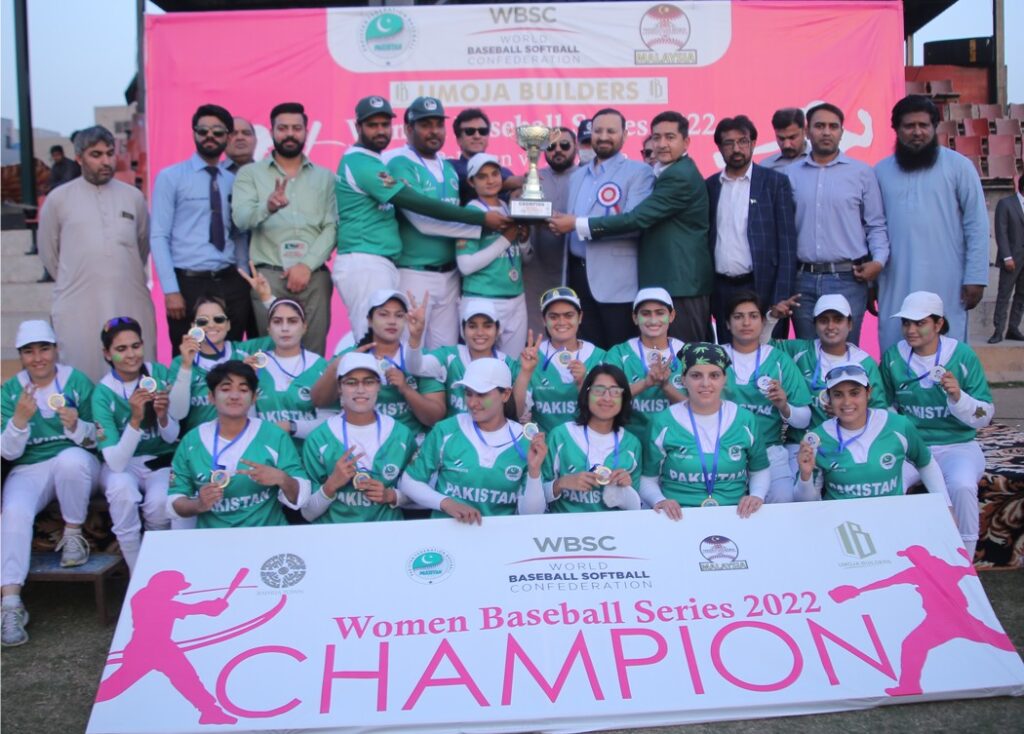 In the third and final match of the series, for Pakistan Humaira Khan, Umm e Hani, Rashida Parveen and Ayesha Ijaz scored 2 runs each while Sidra Riyasat, Madiha, Zainab Riaz, Zahida Ghani, Asia Siddique, Noorina and Maryam contributed 1 run each. Noor Afrina scored 2 runs for Malaysia while Alina, Noor Shuhada, Ayesha and Aina contributed 1 run each.
At the end of the match, Brig. Khalil Ullah Butt (Rtd.) distributed medals and trophies among the players. President of Malaysian Baseball Federation Sazali Hussain, Muhammad Tanveer – CEO Ajwa City, Gujranwala, President of Pakistan Federation Baseball – Syed Fakhar Ali Shah and Head Coach Musaddiq Hanif, were also present.