Analyst: Salman Khalid is a visually impaired college lecturer. Having done his M.Phil. in English literature, he is a knowledgeable sports, especially cricket enthusiast and a valuable member of Allsportspk editorial team. Has also represented Pakistan in the International conferences conducted by United Nation and was certified by UN in the matters concerning disabilities.
The Hurdle
Time and again, the cricket gurus have highlighted the lack of intent and aggression on the part of our white-ball cricketers as it contributes to their downfall most of the time. Yes, to be playing reckless cricket and going after each ball madly is not a wiser thing to do, but to take calculated risks and show a fearless approach is the need of the hour in today's modern cricket.
Pakistan has some quality batters who have the capacity to manage at least run a ball strike rate in one day cricket, but more often than not, they just focus more on nudging the ball here and there to make sure that they do not lose a
wicket. And, in the process not only they play too many dot balls, infact they make things harder for the newcomer at the crease to catch up with the required run rate.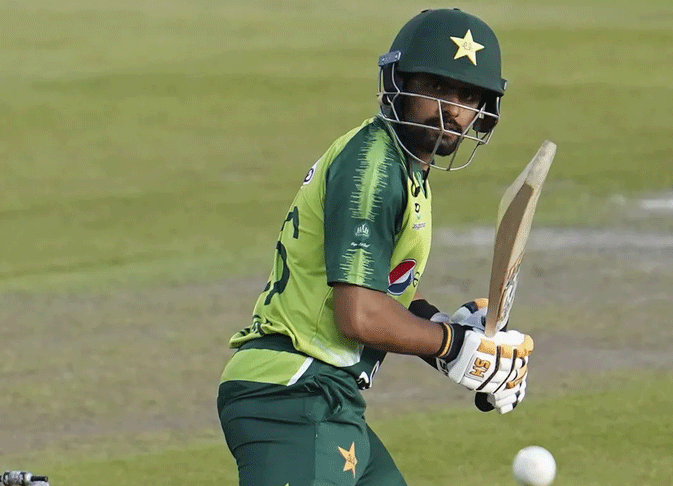 The Time Factor
Babar Azam, for instance, tends to take some time out there in the middle even when chasing a big score, as a result, there comes a point when he has to play out of his comfort zone to make up for the slowish start. Although, Babar Azam is one of the greatest cricketer of the modern era and does possess the ability to play over 100 strike rate easily.
Same goes for some of the other batsmen who take somewhat subdued start with the hope to raise the tempo later in their innings, making life difficult for themselves. We witnessed the same thing in the first ODI match against Australia at Gaddafi stadium where Pakistan made the same mistake. Even after having a lengthy partnership between Babar and Imam, Pakistan never looked like getting on top of the chase as the run rate kept on climbing up with every passing delivery. More noticeable thing was that during their 20 overs long partnership, they played 50 dot balls which is a bit too many considering the target of 314 runs. This over cautious approach and lethargy is the core reason most of the time when they find themselves way behind and despite having wickets in hand, they cannot cross the line due to ever-mounting run rate.
Free Mind Approach
If Pakistan has to compete well in white-ball cricket, they must take a leaf out of the book of teams like England, Australia and India. These teams play with free mind and even if the wicket falls, they do not get bogged down and continue playing their shots trusting their ability. That is what modern cricket demands and sooner rather later, Pakistan must match their opponents in their aggression, courage and free flowing art of playing, should they wish to stand any chance in this era of remodeled cricket.
Gone are the days when teams used to play quite cautiously up front and came up with their charge during the last 10 to 15 overs. At this fast age of cricket, the stronger teams do not hold back and start attacking the opposition right from the word go. Look at England, post 2015 ODI world cup, where they were badly trounced, they restyled their way of playing and revolutionized the whole outlook of their white-ball cricket, enabling themselves to become champions in 2019. Pakistan players need the same mindset and braveness to be consistent and become a dominating force in white-ball circuit, detaching the tag of timidity from themselves.