The New Khan Punjab Junior Tennis Championship 2022 was formally inaugurated by PLTA-Punjab Lawn Tennis Academy Secretary, Rashid Malik at Punjab Tennis Academy, Bagh-e-Jinnah, Lahore.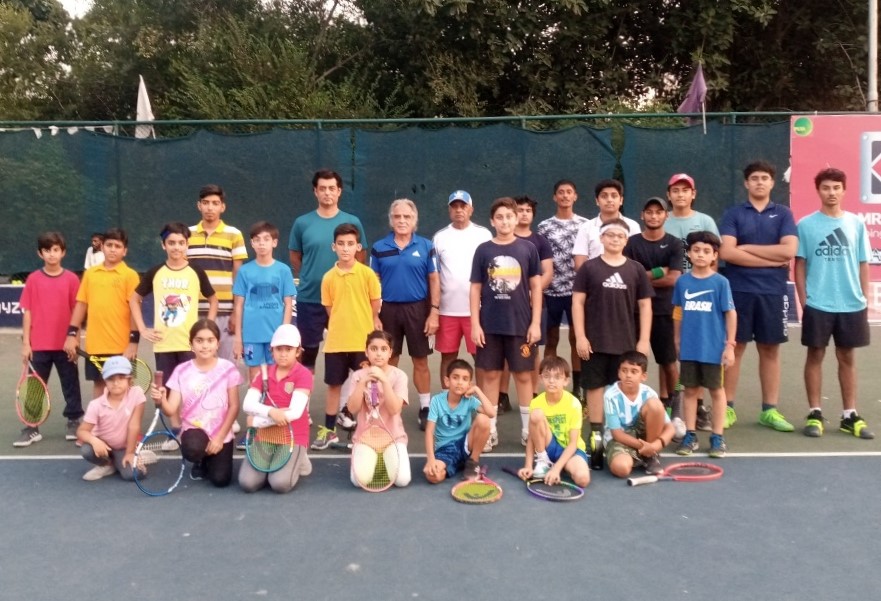 The results of matches played in different age group categories were as follows:
Boys U-18 Main Round – Muhammad Ahtesham beat Rehan Shahid 6-3, Waleed Humayun beat Hammad Shahid 6-2, Ismail Ahmad beat Abubakar Khalil 6-3, Aized Khalil beat Aoun Raza 6-4. In Boys U-18 Qualifying Round, Shahmir Dilshad beat Anas Waqas 6-2.
Boys U-16 Qualifying Round – Naad e Ali beat Ibrahim Zahoor 7-6.  
Boys/Girls U-12 Qualifying Round, M Ibraheem Hussain Gill beat Shafay Iqbal 6-2, M Ayyan Khan beat Moosa Daowood Baig 6-3, Eesa Khan Malik beat Aiman Rehan 6-2 and M Umar Ali beat Ahmad Khan 6-0.
Boys/Girls U-10 Qualifying Round, Shahzain Faisal beat Ameen Abdullah 6-4, and Rania Shahrukh beat Aahil Najoom 6-0.