The South African blind cricket team arrived in Pakistan to play the Series, involving three ODI matches and the same number of T20 matches. Pakistan has visited South Africa thrice, whereas, this is the first time that the South African blind team has come to Pakistan.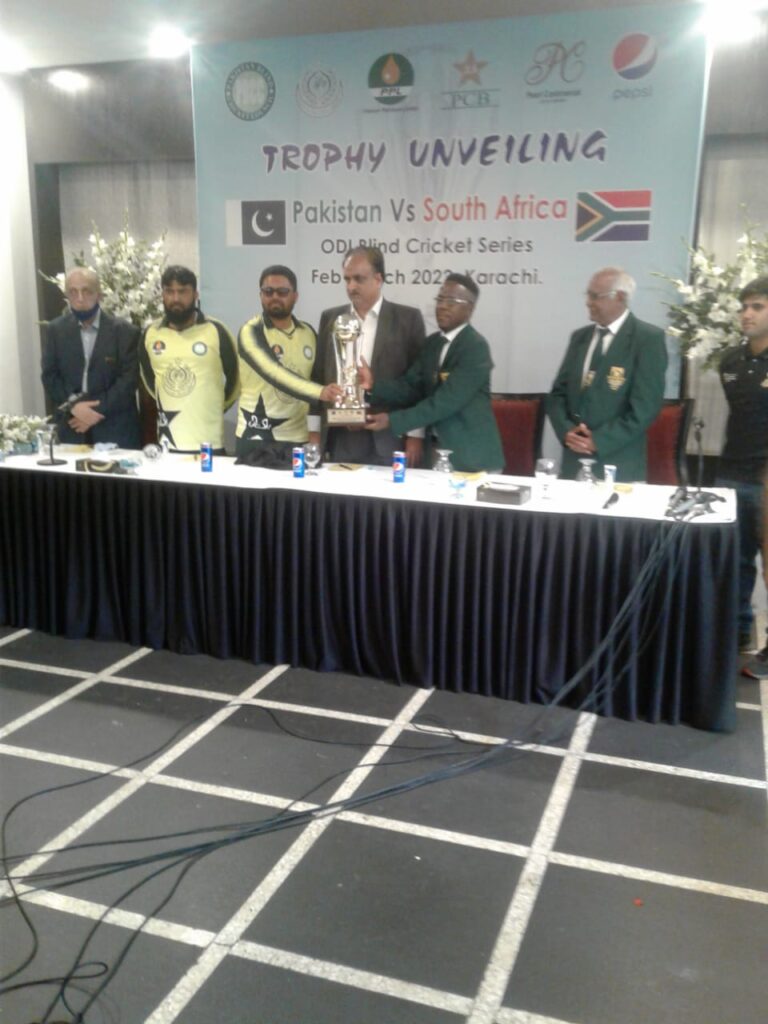 Soon after landing in Karachi, the South African team attended the trophy unveiling ceremony. During which the captains also aired there views.
Pakistan captain Nisar Ali expressed a great confidence to do well in the series. He told in the news conference that the series will help his team to prepare well for the World cup in November 2022, which is expected to take place in India.
South Africa skipper Asanda Isaac showed his excitement to be here in Pakistan. He said Pakistan is a tough team to beat but they will give their 100 percent to compete well.
Both teams held their practice sessions at the Southend Club Cricket Stadium on Sunday to perform well in tomorrow's opening match.
According to announcement, the ODI series will be taking place in Karachi at the Club Cricket Stadium from 28th February to 3rd March. And the T20 series, will be played in Lahore and Faisalabad from 5th to 8th March.
ODI Schedule
1st ODI will be played on 28th February
2nd on 1st March 1
3rd and final one on 3rd March
T20 Schedule
1st T20 will be held at Lahore on 5th March
Faisalabad will host the 2nd and 3rd T20 games on 7th March and 8th March