The teams were announced for Whitbread Trophy, which will be played as part of the International Day for The King's Coronation Cup at Guards Polo Club on 29th July. The historic Whitbread Trophy was first played in 1957, and will be presented on 2023 occasion by a member of the Whitbread family.
The two teams which will compete are Commonwealth and Young England. Both sides evenly handicapped at 15 goals, include the following experienced and new talented players: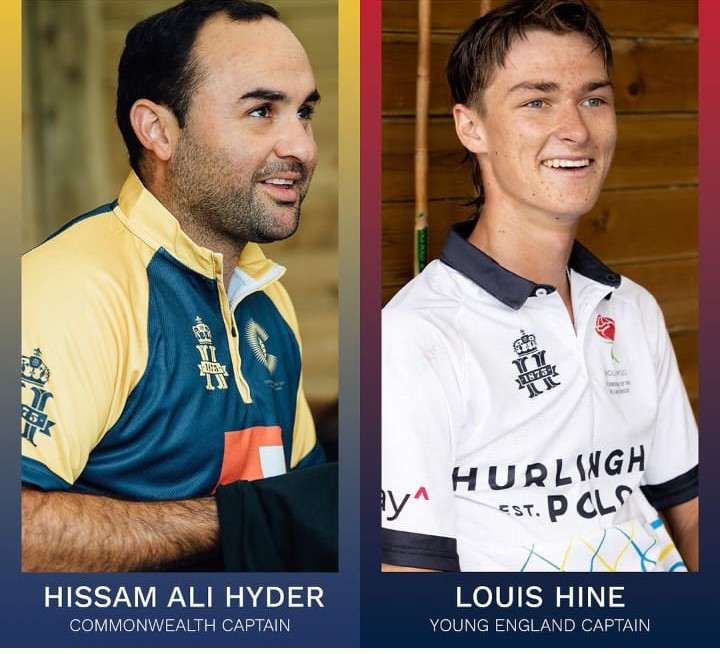 Commonwealth Team
Hissam Ali Hyder (4)-Captain, Adebayo Karim (2), Abhimanyu 'Abby' Pathak (4) and Jake Daniels (5)
Allsportspk-Sense Of Belonging: International But National – Hissam Ali Hyder
Young England Team
Louis Hine (5)-Captain, Will Millard (2), Luke Wiles (4) and Will Harper (4)
Hissam Ali Hyder, Commonwealth captain who will be representing Pakistan in this match, is looking forward to lining up for his second Coronation Cup. Haider said, "I won the Coronation Cup in 2016 (as member of the Commonwealth team] so I am aware of the excitement which comes with the event. Added that a couple of days before, the team prior to the match will try to play a couple practices matches, and are hopeful that we can get a good coach to help us plan for the game."
England's captain, 17-year-old Louis Hine, was in the Coronation Cup team which defeated Uruguay in 2022, and thus became the youngest person ever to represent England in the Coronation Cup. Louis besides being in teens brings a wealth of experience to the team, and even now is a two-time winner of the Gold Cup, as well as a winner of the Prince of Wales and the Archie David.