One of the main human needs is the sense of belonging to a land, family, friend, city, school or any other thing with which one has an inner and or emotional association. This need in many cases is as strong as the need for food and shelter. The feeling of belonging is what creates the value in life.
In the world of today where someone may be working, may have immigrated or be born to immigrant parents – the ancestral land remains as 'original identity.'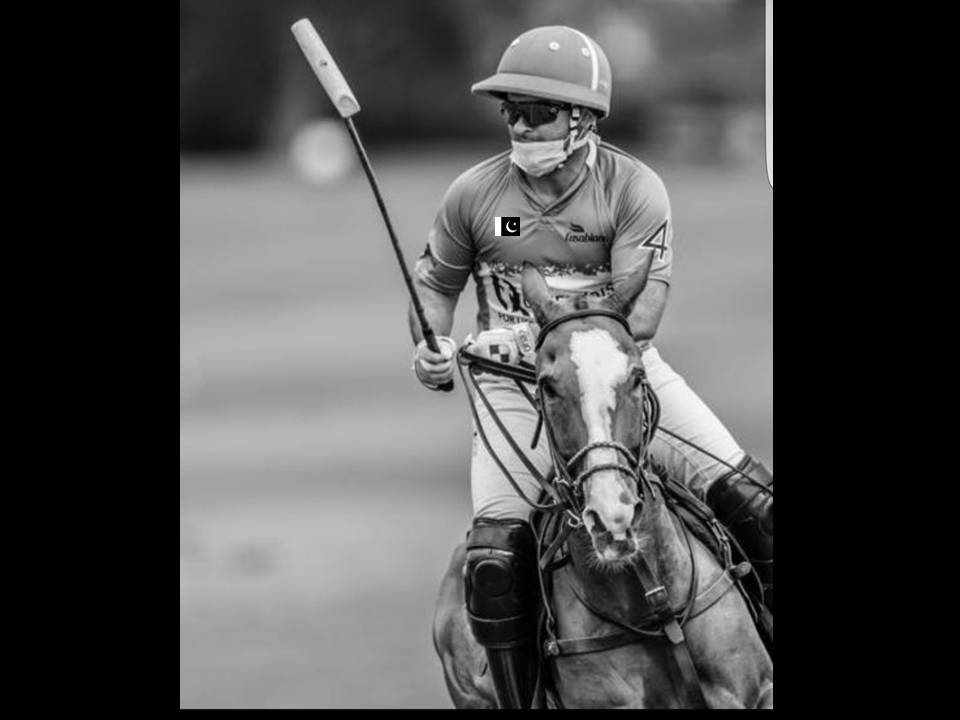 Sports is very much prone to the act of 'sense of belonging' especially in context with the ancestral country.
Hissam Ali Hyder an international Polo player from Pakistan has such an affection with his ancestral country. Allsportspk exclusively sneak peeked and was able to lay hands on an interesting video which manifests Hissams' inner feeling to his land of origin.
The horses owned by Hissam are standing in the famous Guards polo club of United Kingdom. Wearing summer sheets in green colour which is the national colour of Hissams' home country -Pakistan. With the Pakistan map embedded on them, the horse namely Potencia, Dudy, Lobita, Vasca and Balientero are like the owner cold-bloodedly representing Pakistan.
Interestingly, the time of publication coincides with 14th August the Independence day of Hissams' country officially known as Islamic Republic of Pakistan.
According to Allsportspk Sneak Peek finding, the display of green code and Pakistans' flag is Hissams' set protocol, thereby, very stringently followed especially while playing in the international circuit.
Hissam is presently playing the C'virus effected Polo season in United Kingdom. Recently he was part of the team which won the – Mid Summer Cup.