National Trials to select the Bridge Playing Team to represent Pakistan in the BFAME-21st Bridge Federation of Asia and Middle East Bridge Championship to be held during 2021 in Dubai, UAE.
The third round was a day of turbulence as sharp, quick witted and insightful play enabled the Jinnah Icon Team comprising of internationals Khalid Mohiuddin, Mubashir Puri, Yasser Rahim and Arsalan Mansoor to oust the overnight leaders Marathon and the resolute Alvis Team out of the race.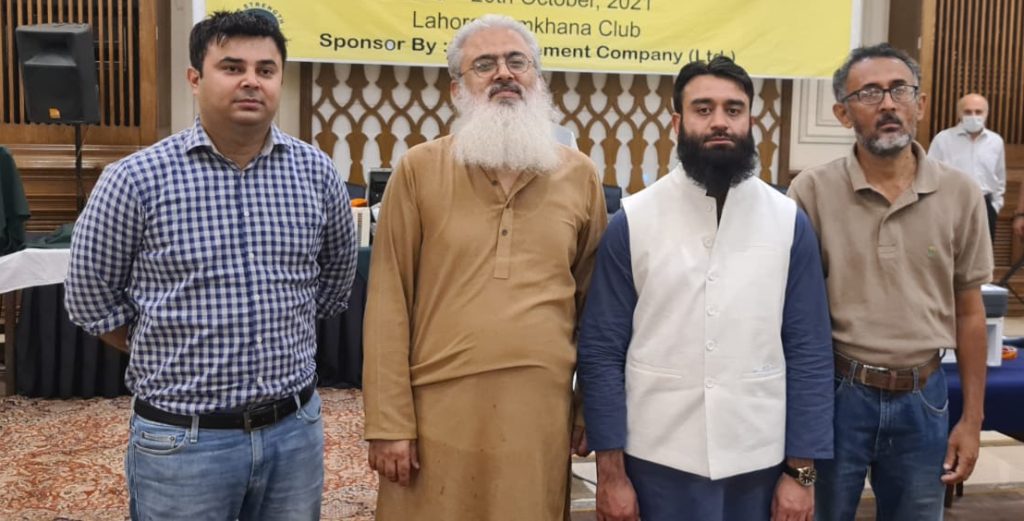 Visible was intuitive play by the Jinnah Icon Team and now they face the very young and not too recognized team of PANGEA. Interestingly PANGEA Team comprises of three players from Multan, Muhammed Imran, Mudassir Rahim and Muhammed Ali Yasir while Aamir Ishaque is from Rawalpindi.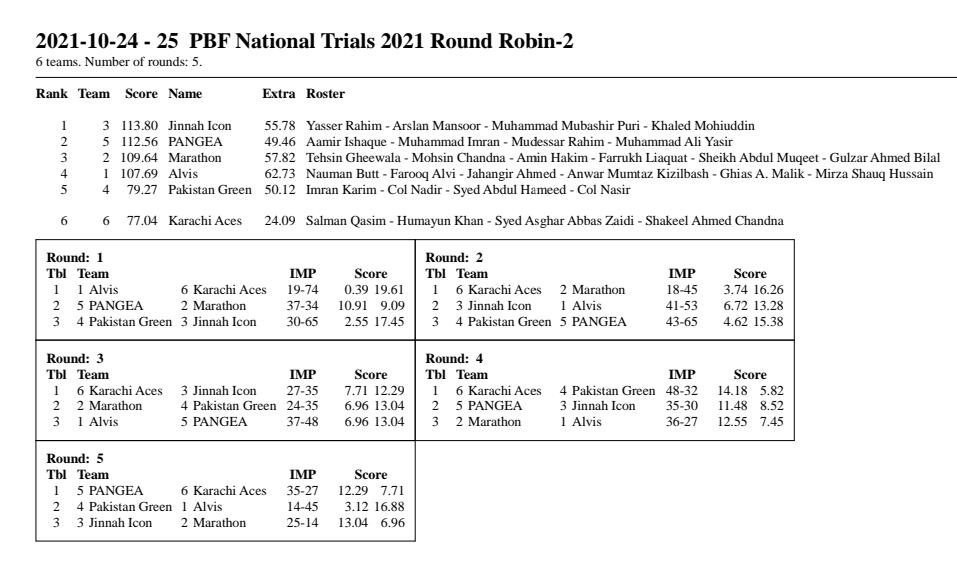 By popping up as the finalists the PANGEA Team has earned more recognition and seek more honours in the final segment against the far more experienced opponents who are part of the Jinnah Icon Team. Any prediction at this stage is difficult and the final is going to be a closely contested affair.
The final will be contested over four rounds, one round to be fought out late in the evening on Tuesday, 26th October and three rounds on Wednesday.