KARACHI: The Signature 2nd Ranking Scrabble Tournament started today at the Generation's School, S.I.T.E Karachi.
Due to winter vacations starting it was decided to keep this event over 2 days days comprising of two categories A and B. This gave players a better chance to improve their stamina of playing multiple day tournaments and also improve their overall game.
One of the biggest highlights was that in the very first game of Category A, 8 year old Bilal Asher beat the senior most player and the one of the oldest member of PSA, Mr. Fahim Naqvi.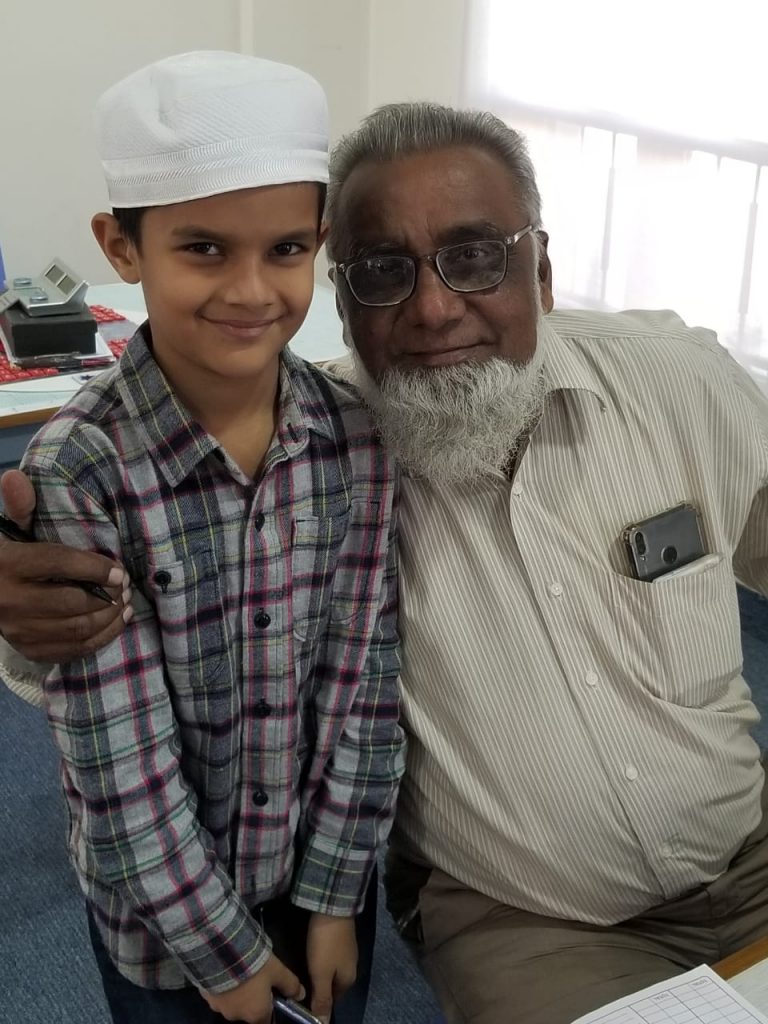 Day 1 – Division A – Round 9 Standings
| Rank | Won-Lost | Spread | Player | Last Game |
| --- | --- | --- | --- | --- |
| 1 | 9–0 | +1174 | Khatri, Waseem (A6) | 1W:497-374:A10 |
| 2 | 8–1 | +712 | Rashid, Ali (A15) | 1W:376-373:A21 |
| 3 | 7–2 | +250 | Altaf, Nasir (A23) | 2W:438-390:A12 |
| 4 | 6–3 | +778 | Pervez, Tariq (A14) | 2W:486-284:A7 |
| 5 | 6–3 | +670 | Baig, Moiz (A10) | 2L:374-497:A6 |
| 6 | 5–4 | +314 | Waqar, Saim (A21) | 2L:373-376:A15 |
| 7 | 5–4 | +280 | Khan, Basil (A9) | 1W:421-353:A11 |
| 8 | 5–4 | +240 | Shaukat, Usman (A19) | 1L:420-457:A16 |
| 9 | 5–4 | −105 | Baig, Waseem (A16) | 2W:457-420:A19 |
| 10 | 5–4 | −162 | Khatri, Salha (A12) | 1L:390-438:A23 |
| 11 | 5–4 | −357 | Riaz, Momina (A4) | 2W:363-353:A17 |
| 12 | 4–5 | +295 | Murtaza, Aun (A1) | 2L:341-377:A18 |
| 13 | 4–5 | +142 | Siddiqui, Anwar (A7) | 1L:284-486:A14 |
| 14 | 4–5 | +94 | Sami, Foaad (A20) | 2L:303-334:A13 |
| 15 | 4–5 | +91 | Shaukat, Noor (A18) | 1W:377-341:A1 |
| 16 | 4–5 | +21 | Ahmed, Aehzam (A11) | 2L:353-421:A9 |
| 17 | 4–5 | −243 | Qazi, Azlan (A13) | 1W:334-303:A20 |
| 18 | 3–6 | −254 | Naqvi, Fahim (A2) | 2W:446-393:A22 |
| 19 | 3–6 | −272 | Wahid, Abdul (A17) | 1L:353-363:A4 |
| 20 | 3–6 | −492 | Abbas, Shane (A8) | 1W:395-354:A3 |
| 21 | 3–6 | −796 | Atta, Ahmed (A3) | 2L:354-395:A8 |
| 22 | 2–7 | −698 | Asher, Bilal (A5) | 2L:360-377:A24 |
| 23 | 2–7 | −779 | Farhan, Anas (A24) | 1W:377-360:A5 |
| 24 | 2–7 | −903 | Aziz, Anjum (A22) | 1L:393-446:A2 |
Day 1 – Division B – Round 8 Standings
| Rank | Won-Lost | Spread | Player | Last Game | Next Game |
| --- | --- | --- | --- | --- | --- |
| 1 | 8–0 | +863 | Faisal, Huzaifa (B26) | 2W:409-315:B15 | 2nd vs. B2 @1 |
| 2 | 6–2 | +825 | Jabbar, Moviz (B2) | 2W:270-158:B22 | 1st vs. B26 @1 |
| 3 | 6–2 | +680 | Salman, Ali (B10) | 1W:401-323:B27 | 1st vs. B15 @2 |
| 4 | 6–2 | +106 | Vohra, Saad (B25) | 2W:341-293:B24 | 1st vs. B1 @5 |
| 5 | 5–3 | +742 | Ahmed, Fawaz (B7) | 2W:370-309:B1 | 2nd vs. B22 @7 |
| 6 | 5–3 | +394 | Salahuddin, Aaish (B15) | 1L:315-409:B26 | 2nd vs. B10 @2 |
| 7 | 5–3 | +278 | Adnan, Hamda (B8) | 2W:285-265:B5 | 1st vs. B6 @6 |
| 8 | 5–3 | +244 | Khawer, Rao (B24) | 1L:293-341:B25 | 2nd vs. B27 @3 |
| 9 | 5–3 | +198 | Asher, Manaal (B27) | 2L:323-401:B10 | 1st vs. B24 @3 |
| 10 | 5–3 | +174 | Atika, Syeda (B6) | 2W:355-324:B14 | 2nd vs. B8 @6 |
| 11 | 5–3 | +80 | Owais, Sehan (B16) | 1W:324-284:B23 | 2nd vs. B11 @11 |
| 12 | 5–3 | +74 | Ahmed, Hassan (B1) | 1L:309-370:B7 | 2nd vs. B25 @5 |
| 13 | 4½–3½ | −186 | Aziz, Maryam (B19) | 2W:120-105:B3 | 2nd vs. B5 @10 |
| 14 | 4–4 | +400 | Farhan, Habiba (B22) | 1L:158-270:B2 | 1st vs. B7 @7 |
| 15 | 4–4 | −621 | Baig, Baashar (B13) | 1W:254-242:B11 | 2nd vs. B18 @4 |
| 16 | 3½–4½ | −198 | Safee, Muhammad (B11) | 2L:242-254:B13 | 1st vs. B16 @11 |
| 17 | 3–5 | +222 | Hawra, Syeda (B5) | 1L:265-285:B8 | 1st vs. B19 @10 |
| 18 | 3–5 | −7 | Mukarram, Manhamah (B14) | 1L:324-355:B6 | 1st vs. B3 @8 |
| 19 | 3–5 | −126 | Jabbar, Abdullah (B3) | 1L:105-120:B19 | 2nd vs. B14 @8 |
| 20 | 3–5 | −187 | Shahadat, Aiza (B20) | 2L:276-313:B18 | 2nd vs. B23 @12 |
| 21 | 3–5 | −262 | Siddiqui, Sabihuddin (B18) | 1W:313-276:B20 | 1st vs. B13 @4 |
| 22 | 3–5 | −288 | Haseeb, Abdul (B23) | 2L:284-324:B16 | 1st vs. B20 @12 |
| 23 | 3–5 | −327 | Kareem, Hamza (B17) | 2W:178-168:B28 | 2nd vs. B28 @13 |
| 24 | 3–5 | −641 | Shahadat, Ayaan (B21) | 2W:74-43:B12 | 1st vs. B12 @9 |
| 25 | 2–6 | −540 | Salman, Ahmed (B28) | 1L:168-178:B17 | 1st vs. B17 @13 |
| 26 | 2–6 | −766 | Aijaz, Aayan (B4) | 1W:117-70:B9 | 2nd vs. B9 @14 |
| 27 | 1–7 | −343 | Faisal, Taha (B12) | 1L:43-74:B21 | 2nd vs. B21 @9 |
| 28 | 1–7 | −788 | Adnan, Mishal (B9) | 2L:70-117:B4 | 1st vs. B4 @14 |
For regular updates keep visiting: Allsportspk