Pakistan's 10-member national chess team, comprising the country's top five male and five female players, are set to participate in the international chess Olympiad starting in Chennai, India.
Newly-elected members of the CFP-Chess Federation of Pakistan held a press conference at the PSB-Punjab Sports Board in Lahore and introduced the team and informed media about the arrangements having been made for the biggest Chess event.
The national team will participate in the Olympiad in India alongside 350 Teams and 1733 players from 28th July to 10th August, 2022. It will be led by the national champion, Fide Master (FM) Amir Karim.

The team also participated at the press conference under the leadership of Amir, who, being the senior-most and winner for the 2022 National title, expressed satisfaction with the efforts made by the newly elected federation and hoped that Pakistan would finally have an international grandmaster very soon.
The 10 Member team members are:
Open (Men) Team
Amer Karim
Junaid Sohail
Waqar Muhammad
Ehtesham Ul Haq
Muhammad Shahzeb
Women Team
Mehak Gul
Wasif Zenobia
Noor Fatima Rashid Fatima Rashid
Sehrish Rehman
Aleena Zahid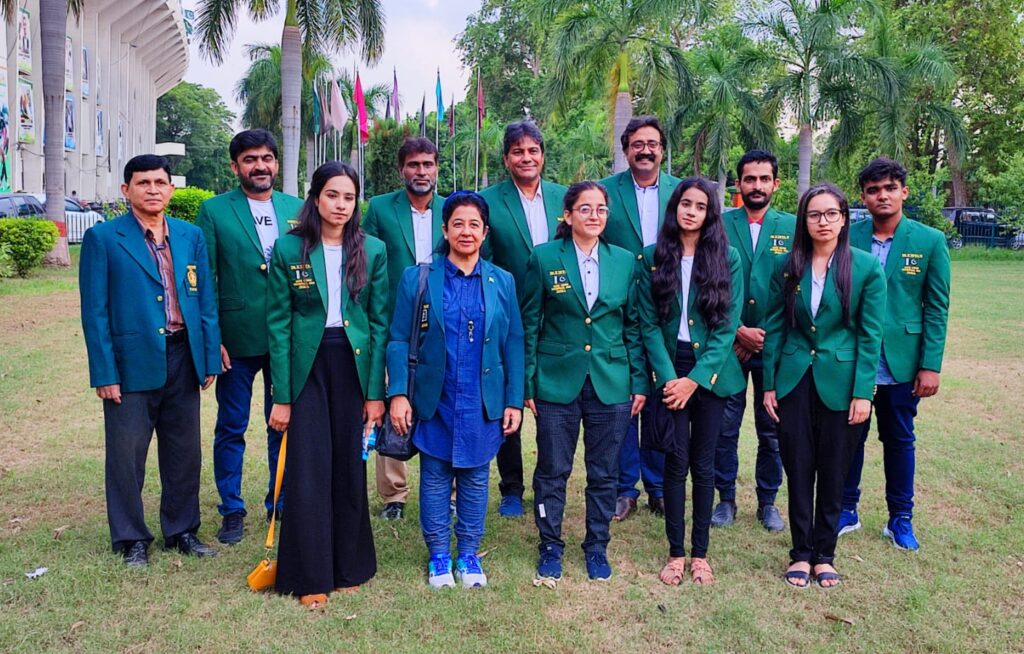 CFP President Hanif Qureshi explained that in just over two months since the election of the new body, they have been able to conduct various tournaments including the national championship and the national junior championship. They have also sent national teams to international tournaments, including the west Asian championship where Pakistan was able to bag the bronze medal.
It maybe noted that since last 30 years due to excessive politicking, Pakistan Chess was officially inactive as eventually 'Pakistan Chess Federation' was banned by the FIDE-International Chess Federation. During this period the Chess players development suffered as there were no high standard tournaments organised locally and participation international events remained a dream. It was very recent development that under FIDE the CFP was elections were held and new Chess body of Pakistan elected.