The 12th Pakistan Junior Amateur Golf Championship 2023 (Faldo Series Trials, Pakistan) concluded, held at the Nick Faldo designed Rumanza Golf Course, Multan.
Scroll Down For Reviews Of Previous Day's
The winners of 12th Championship of different age categories who will also carry the national flag in the Nick Faldo 2023 Series to be held in Vietnam are: Saad Habib Malik, Syed Yashal Shah, Shahmeer Majid, Humna Amjad and Bushra Fatima.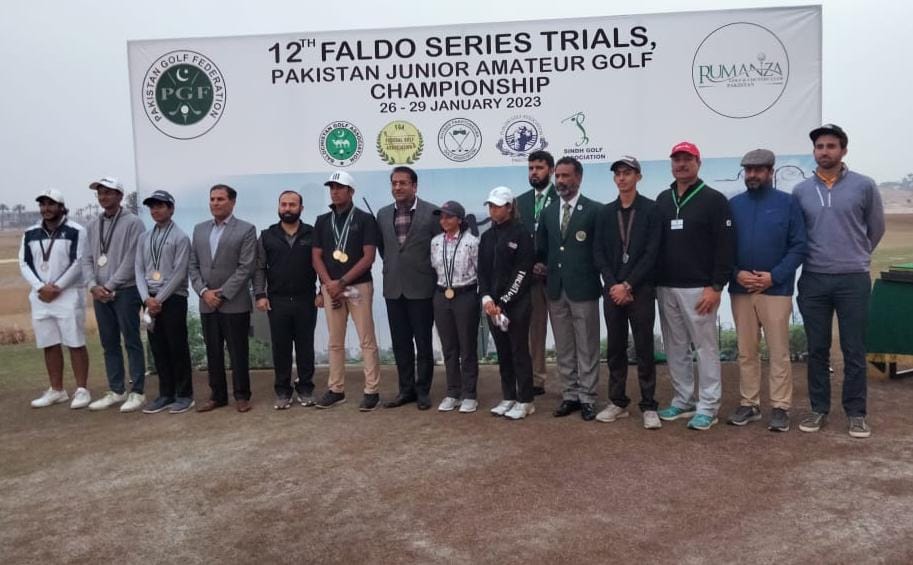 The sixteen years old Saad Habib Malik of Rumanza Golf Club who emerged as the overall Champion with three rounds scores of 72, 67 and 74 and a championship aggregate of 213, three under par. All through the three rounds Saad Habib came up with an outstanding display of golfing skills and added to that was his ability to keep himself composed and self controlled with no nerves even at critical junctions of the Championship.
11th Faldo Golf Series-Vietnam: Players Qualify With Style & Authority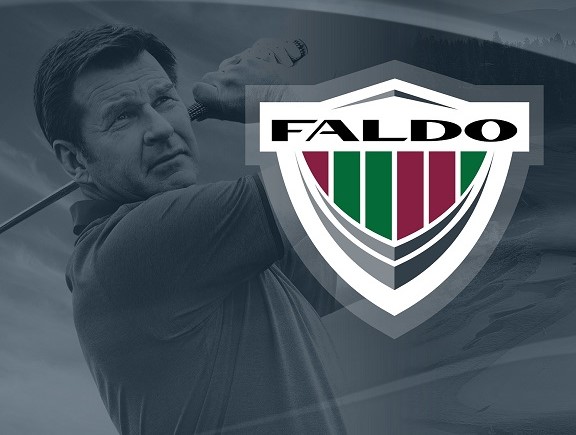 Saad Habib attained first position overall and also got selected in the age bracket 16-18 years to represent the country at the Nick Faldo Finals to be held in Viet Nam in March.
Syed Yashal Shah was the one who got selected in 18-21 years age group. His three rounds scores were 71, 71, 72 and a championship aggregate of 214 two under par.
In age group 12-16, Shahmeer Majid will be the nations representative.
As for girls Humna Amjad of PAF Skyview beat Parkha Ijaz (Defence Raya) by one stroke to earn the honour of representing Pakistan. And Bushra Fatima was the best one in age group 12-16 years .
Brig Muhammed Shoeb Anwar Kiyani SI(M),Project Director, Multan distributed prizes in the award ceremony of 12th Pakistan Junior Amateur Golf Championship (Faldo Series Trials). 
12th Pakistan Jr Amateur Golf C'ship 2023 (Faldo Series Pak Trials) Day 2 | Yashal Maintains & Saad In Lead; Ladies Close Call
On Day 2 of the Pakistan trials for the Nick Faldo Golf Championship 2023, the Round 2 matches were completed at Rumanza Golf Course, Multan. With this the trials moved into the final phase to be held on Sunday, 29th January.
After the completion of the second round, the front runner turns out to be sixteen years old Saad Habib Malik of Rumanza Golf Club, who was at his brilliant best and surfaces in total command of the event with a score of gross 67, and an aggregate of 139, five under par for two rounds.
Over the past few months Saad Habib has been toning up his golf playing skills and further augmenting his fitness by spending time on the driving range, the gymnasium and all this under the watchful eyes of his mentor Col Habib. The effort has yielded bounteous results as he finds himself appearing as the best player in these trials excelling over champions in the age category 18-21 who are his seniors, yet find a competing participant in age bracket 16-18 capturing the top position on the leaderboard." I was so pleased with my shot making yesterday" said Saad Habib and "I certainly look forward to excelling in these trials to an extent that I look better than all fellow competitors."
Pakistan-Nick Faldo Series 2020 Golf Trials: U21 Category Lead By Nouman & Parkha
Salman Abbasi the Tournament Director stated that the governing body of golf, Pakistan Golf Federation has divided these trials into three age groups for boys and one each will be selected in the age group under 21, one in age group under 18 and one in age bracket under 16. As for the girls there are two age groups and the topper in each group will be selected to represent the country in Nick Faldo Series Championship in Viet Nam.
As for the competition in age bracket under 21 years for Boys, the leader in this group is Syed Yashal Shah of Karachi Golf Club at the end of the second round. He compiled an aggregate score of 142 for two rounds and is ahead of his nearest competitor Omar Khalid of Karachi by eight strokes. Omar Khalid is placed at an aggregate of 150 gross. Following him is Damil Ataullah of Lahore Garrison at 151.
Saad Habib is the foremost one in under 16 years category also. His round on the second day was simply champion like. With a round of 67, yesterday and that added to his 72 of the first day, gives him an aggregate score of 139. His challengers are placed too far behind and include M. Irtiza Hussain at a score of 151, and Laraib Rehman at 164.
Nick Faldo Golf Championship '18: Pak Trials Enter Final Phase
Prominent one in 12-16 years age category is Shahmeer Majid. His two rounds score is 153 (75+78). And his nearest competing rivals are Shahraiz Abbas and Abdullah Ansar, both bracketed at a score of 157.
The positions in Girls category under 21 years are Parkha Ijaz (Defence Raya) 72+80=150 and Hamna Amjad (PAF, Skyview) 76+74=150. Race for final selection in this segment will be frightfully sharp.
In age category under 16 years Bushra Fatima of Lahore Garrison accumulated a score of 158 (80+78) and she is three strokes ahead of Amina Tiwana (Royal Palm).
12th Pakistan Jr Amateur Golf C'ship 2023 (Faldo Series Pak Trials)Day 1 | Yashal & Parkha Leaderboard Toppers
The three days trials to select a three member boys and girls team, for participation in the Nick Faldo Golf Championship in Vietnam, began at the most alluring Rumanza Golf Course, Multan. For boys there are three age categories – 21 years and under, under 18 years, and under 16 years. For girls the age categories are two – under 21 years and under 16 years.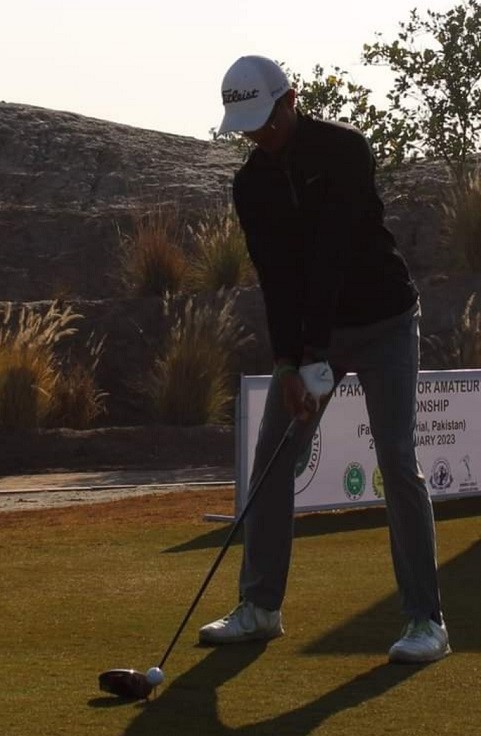 The second round will tee off at 9.30 am on Saturday, 28th January.
At the end of the first day, the two players who stood out overall irrespective of the age category is 21 year old Yashal Shah, who carded a gross score of 71, one under par and in girls category, Parkha Ijaz came up with an impressive round of gross 72. Yashal Shah was in control of his game on this Nick Faldo designed golf Course where the greens played to a speed of 11.5 which entails self controlled and measured use of the putter. His drives were precise and faultless and shot making from the fairways were devoid of lapses.
Nick Faldo Golf Championship '21: Day 1; Suneya & Damil Lead
In the girls section Parkha Ijaz was certainly the sublime one and noteworthy was her command during the 18 holes resulting in a round of gross 72. Her adversary is the purposeful Humna Amjad who trails her by four strokes. Over the remaining rounds one is likely to see a stirring contest for selection.
In the age category under 21 years, the top one is Yashal Shah and his rivals in the race for selection are Damil Ataullah and Omar Khalid Hussain. Yashal Shah enjoys a lead of three strokes over Damil and four strokes over Omar Khalid Hussain.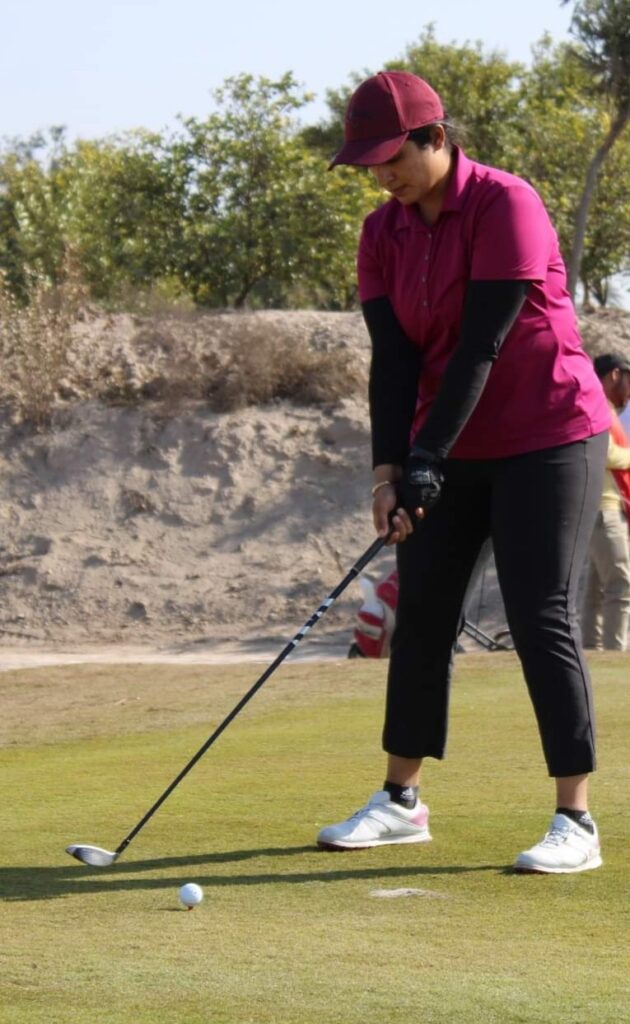 The participants positions in age category 16- 18 years are Saad Habib Malik of Rumanza Golf Club at a score of gross 72. Two strokes behind him is placed Irtiza Hussain of Margalla Greens at a score of 74. Another one Laraib ur Rehman of Peshawar is at gross 77. All through the 18 holes on Friday Saad Habib looked apt and capable.
Nick Faldo Golf Championship 2018: Pak Team Trials Commence
The young ones in 12-16 years age category have a leader in Shameer Majid. His first round score was gross 75. Following him are Ahmed Ibrahim at 78, M. Haseeb at 79 and Abbas Niazi at 79.
The race in Girls category 12-16 years is between Amina Tiwana of Royal Palm and Bushra Fatima of Lahore Garrison. Amina is placed at a score of gross 79 and one stroke behind her is Bushra Fatima.