The 9th edition of the J.A.Zaman Memorial Open Golf Championship backed by the J.A.Zaman family became an agreeable and appealing golfing championship contested at the Lahore Gymkhana Golf Course.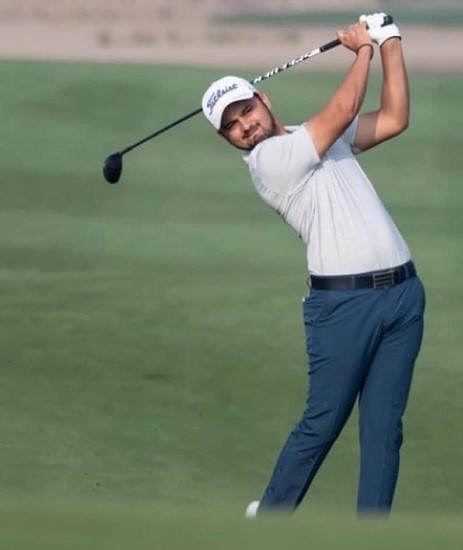 Ahmed Baig carried the day in the end at the conclusion of the Championship. It was due to his effective golf playing genius and remarkable application of golfing skills. His shot making was classy and in particular absolutely distinctive was his control over the concluding nine holes of play. The senior adversary lost the race on the par -3, ninth hole which he double bogeyed and from thereon Ahmed Baig controlled the run of play.
Early in the morning when the final round started Matloob Ahmed was placed at a score of 209, one stroke ahead of Ahmed Baig. As the competition progressed, Ahmed Baig gained advantage through superb play. At the end of first nine holes Ahmed gained a one stroke advantage over Matloob. The fighting battle continued till Ahmed managed two consecutive birdies on holes 14 and 15 and the margin in favor of this triumphant one became a reality and he ended up winning the title and the championship.
Top professionals fought it out for lucrative cash prizes and also in the run for cash were senior professionals, junior professionals while other categories of golfers like amateurs, senior amateurs, lady amateurs and juniors competed for honors.
Final concluding round on Sunday became a match play contest between the young Ahmed Baig who stands recognized as the hope of national golf and the experienced Matloob Ahmed of Lahore Garrison who is the number two ranked golf player of the country.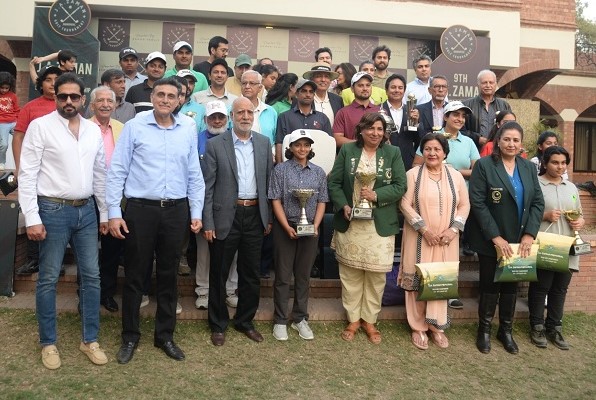 The top ten professionals in this championship are Ahmed Baig (Royal Palm) 278; Matloob Ahmed (Lahore Garrison) 280; Shabbir Iqbal (Islamabad) 282; Waheed Baloch (Karachi) 284; Muhammed Munir (Rawalpindi) 285; Shahid Javed Khan (Gymkhana) 287; Muhammed Alam (Garrison) 287; Taimoor Khan (Peshawar) 287; Sunny Masih (Gymkhana) 288; Akbar Mehroz (Gymkhana) 290.
A. Rehman Mani of Royal Palm was the lucky golf professional as he won the Hole in One Car by hitting a hole in one on the 12th hole.
In the race for honors in Amateur Category Mohsen Zafar (Gymkhana) won the first gross with a score of 225, Second gross went to Damil Ataullah (Garrison) 228; Third gross winner was Hussain Hamid (Royal Palm) 230; Net section winner was Nauman Asghar followed by Rao Usman and third net was M. Shoaib.
Veterans section gross winner was Dr Tariq Habib Malik who had travelled all the way from Canada to take part in this championship and be at the Lahore Gymkhana Golf Course. Veterans net was won by M. Ismail Qureshi; Senior Ladies Gross Winner was Ayesha Hamid and Ladies Gross was won by Rimsha Ijaz. Senior amateur gross winner was Sardar Murad and Senior Professionals winner was Muhammed Tariq. Junior Professional winner was Rehan Babar.
At the conclusion of the 9th J.A.Zaman Memorial Open Golf Championship the prizes were distributed to the performers by Zaman Family comprising Hamid Zaman and Omer Zaman.
Round 3 | Matloob Ahmed Maintains Lead
The 9th J.A.Zaman Memorial Open Golf Championship carrying a beneficial prize money of Rupees six million peaks towards culmination at the par 72, 18 holes Lahore Gymkhana Golf Course. At the conclusion of the final round on Sunday, the prize distribution will be held at 3.30 pm with the Zaman family hosting the prize distribution ceremony.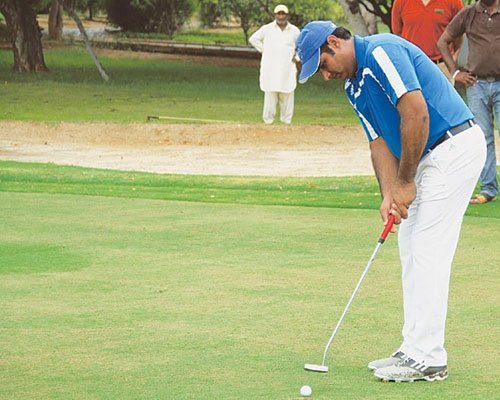 Leader of this 9th J.A.Zaman Golf Championship after three rounds and 54 holes is Matloob Ahmed of Lahore Garrison who is ahead of his rather furiously competitive combatants with three rounds scores of 70, 69 and 70 and a total match aggregate score of 209, seven under par. This highly capable one of the national golf scene who has numerous golf titles to his credit possesses winning attributes that are spectacular. All through the three rounds of 18 holes play each day Matloob Ahmed was exceptional in shot execution, brilliant on the greens and the sublime combination empowered him to achieve illustrious scores that are resplendent.
His nearest rival in the final round on Sunday is the dexterous Ahmed Baig of Royal Palm. For Ahmed Baig the round on Saturday was a fulfilling one. Eight birdies on holes 7, 8 and then on 10 and 11 and four consecutive birdies on holes 15,16,17 and 18 reflected incomparable merit. Earlier in the round he had been a little messy as he encountered a double bogie on the 5th hole and bogies on holes 4 and 6. The whole effort oozed of calibre and secured for him the second position on the leaderboard and competition wise he is placed at a score of 210, six under par and merely one stroke behind the leader Matloob Ahmed. From the statistical angle his score for three rounds were 69, 73 and 68.
The flow of the game will certainly not be placid in the final 18 holes on Sunday as the mighty one of the national golf scene, Shabbir Iqbal has worked his way into the vanguard and will join Matloob and Ahmed Baig in the final three ball flite. At the conclusion of the second round on Friday, Shabbir Iqbal was placed at the modest looking 12th position. Battle hardened and capable that he is, he produced the best round of the third day, an outstanding 67 and thereby aggregated his score to an assertive 212, four under par and three strokes behind Matloob, the leader and now he will be on the run for victory.
Interestingly also placed at 212 are two golfers associated with Lahore Gymkhana. Akber Mehroze is one and Sunny Masih another. Both will be vying for top honors on Sunday.
A few others placed well are Shahid Javed Khan and M.Munir. Both are bunched at 214, two under par. At 215 are Muhammed Alam and Taimoor Khan and at a score of 216 is Talat Ijaz.
Expect a strenuous golfing duel of champions in the final round on Sunday.
As for the amateurs, the top performers are Mohsen Zafar, Hussain Hamid, Muhammed Shoaib and Damil Ataullah. They also play for top positions on Sunday .
Round 2 | Matloob Ahmed Takes Over 1st Position
At the end of the second round in the four rounds the Zaman Family backed 9th J.A.Zaman Memorial Open Golf Championship progressed with Matloob Ahmed the second ranked golf professional of Pakistan becoming the top position occupant. He secured access to the top of the leaderboard through resplendent handling of the golf course challenges and consummate application of golfing skills.
The first tee off on Saturday, 25th February will take place at 8.30am at Lahore Gymkhana Golf Course.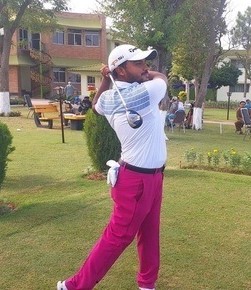 In the course of the 18 holes golfing round on Friday, Matloob was just marvelous on the par 4, third hole and thereafter on the par 5, 16th hole. The result of this effort was two eagles which brought a touch of excellence to his score card. There were a few birdies too and these were pulled off with expertise on holes 15 and then the closing 18th hole. He fulfilled his desire for regulation pars on eleven holes. Excellence neutralizing bogies were encountered on holes on 6th, 11th and 13th. All in all the effort fetched him a spectacular gross 69 giving him a two rounds aggregate of 139, five under par. This enlivens his winning chances and at the half way mark he appears as the top contender to the J.A.Zaman title for 2023, as this championship gets into the third round.
Three other stars of the second round turned out to be Shahid Javed Khan and Sunny Masih of Lahore Gymkhana, and M. Munir of Rawalpindi Golf Club. A seasoned golf professional of the country, Shahid Javed was a symbol of excellence on six holes where he recorded delight giving birdies backed by an eagle on the par 5, 16th hole. Along the way, noticeable was lack of focus also and the result was loss of strokes on four holes because of bogies. However in the overall reckoning, one eagle, six birdies, eight pars and unwanted four birdies gave him a second round score of gross 68 and a two days aggregate of 140, four under par. He trails the leader Matloob Ahmed by one stroke. This position gives him cheer as well as a bit of fright as the seasoned and accomplished M. Munir is also placed at the score of 140 along with the relatively new face Sunny Masih who managed a round of gross 72 on Friday and a two rounds total of 140. Certainly reflects a determined effort on his part to rub shoulders with the high and mighty ones of the national golf circuit.
Another aspirant in line for a wonderful position in this championship is the South Africa trained Minhaj Warraich who continues to impress with his golf playing abilities. He is placed at a score of 141, three under par.
More aspirants in line for gainful positions are Ahmed Baig at 142, Khalid Khan and Muhammed Shahzad at 144, followed by four masterly ones at 145. They are Muhammed Alam, Akbar Mehroze, Waheed Baloch and the incredible one Shabbir Iqbal.
Rupees 6 Million Event Tees Off; Sunny & Minhaj Top Leaderboard
The six days 9th J.A.Zaman Memorial Open Golf Championship being held in memory of the noblest of icons J.A.Zaman is in progress at the historic par 72 Lahore Gymkhana Golf Course. The tee off on Friday, 24th February will take place at 7am at Lahore Gymkhana Golf Course.
8th J. A. Zaman Memorial Golf '21: Day 1; Karachi Golfer Zubair Leads With…
On Thursday, the Day 3, 98 golf professionals played with self assurance, golfing grace and equilibrium and as the 18 holes concluded the front runners were two bright young stars of the national golf circuit. Sunny Masih of Lahore Gymkhana, and a youthful Minhaj Warraich of Rawalpindi Golf Club. Both these professionals are on the rise and showed their capabilities by appearing as joint leaders in this Zaman Family backed golf championship through similar scores of gross 68, four under par. This amazing score of gross 68 was achieved through praiseworthy hitting off the tees, crisp and sharp shot making from the fairways and nerve free putting on the greens. Sunny Masih's hole by hole performance was five birdies on holes 2, 8, 10, 15 and 16, twelve regulation pars and one bogie on the 6th hole. A real meritorious show of golf playing ability.
Analysis of Minhaj Warraich's round was birdies on holes 1, 5, 7, 13 and 15 (five in all), regulation pars on twelve holes and a single bogie on the 4th hole.
While Sunny and Minhaj have surfaced as leaders, they have two accomplished adversaries in the form of M. Munir (Rawalpindi) and Ahmed Baig (Royal Palm) placed just one stroke behind them. M. Munir is a very seasoned golf professionals with a number of golf titles to his credit and Ahmed Baig is regarded as most classy player of the country from whom expectations are rather high as he stands chosen to compete in three Asian Tour Events next month. M. Munir played a round of gross 69, three under par and Ahmed Baig also played gross 69, three under par.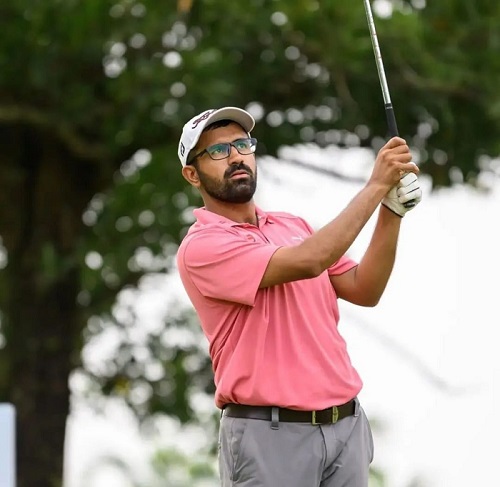 This round has produced amazing performances by our golf professionals .However there is still a lot of competitive activity left and changes on the leader board are most likely as the championship progresses.
6th J. A. Zaman Open Golf: Day 2 – Shabbir Iqbal Radiates Class
A few others in line for top performances are Matloob Ahmed (Lahore Garrison) at gross 70 followed by eight golf professionals bunched together at a score of gross 71, one under par, their names being Usman Ali (Garrison), Talat Ijaz (Gymkhana), Amjad Yousaf (Margalla Greens), Abdul Zahoor (Multan), Aamir Khan (Peshawar), Muhammed Imran (Defence Raya), M. Rehman (Royal Palm) and Bilal Khan (Sargodha). That reflects on the fearsome competitive activity faceting in this six million rupees prize money J.A.Zaman Golf Championship.
At a score of gross 72 are placed ten golf professionals. They are Muhammed Sajid, Muhammed Shahzad, Kashif Masih, Muhammed Alam, Akbar Mehroz, Shahid Javed Khan, Waheed Baloch, Syed Bilal Hussain, Khalid Khan and the great one Shabbir Iqbal, winner of 200 titles.
Out of the six days, two (Tuesday and Wednesday) were reserved for events like veterans, senior amateurs and lady amateurs. The following four days starting from Thursday to Sunday (18 holes round each day) were days for the professional golf champions of the country, ninety eight of whom were eligible to seek appealing cash prizes totaling six million rupees as well as honours in the shape of the esteemed J..A.Zaman Golf Title. Another segment of golfers falling in the grading men amateurs would compete over three days starting from Friday. Regarding senior golf professionals and junior golf professionals the assigned days were Wednesday and Thursday, 18 holes each day adding up to a total of of 36 holes .