The 13th Syed Manzoor Hussain Memorial Invitational Golf Match, was fostered and enterprisingly activated at the Lahore Gymkhana Golf Course.
Scroll Down For Event's Overview
Despite being a cold a foggy morning, more than fifty golfers participated with ex-national champion Manzoor Ahmed successfully defending his title. The ladies title was clinched by Ms Tehmina Ahmed.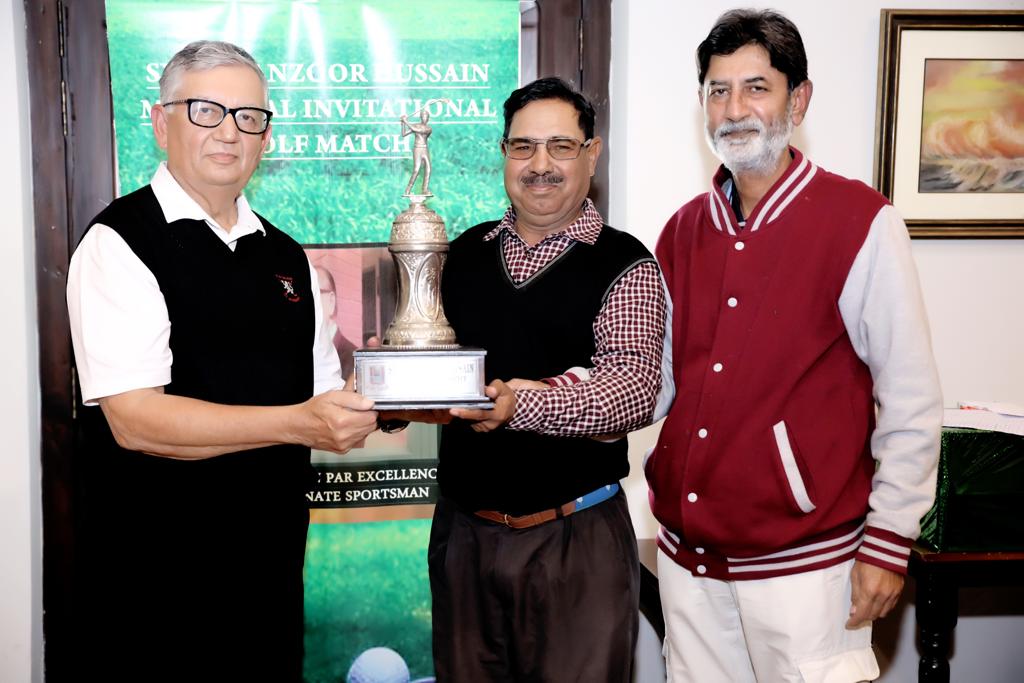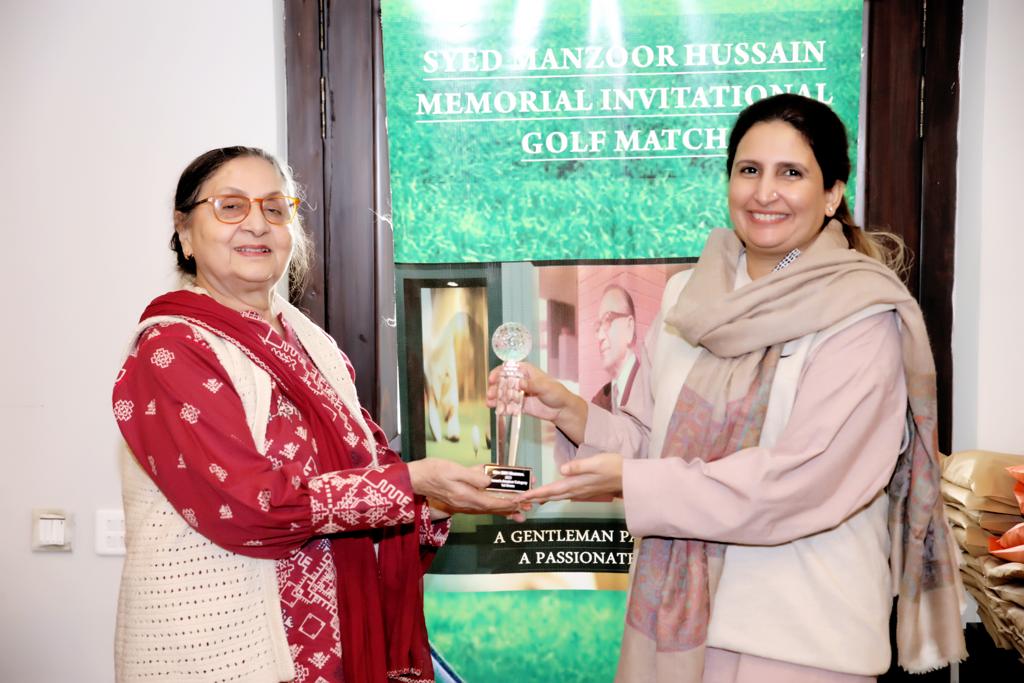 Winners Overview
Manzoor Ahmed a 1991 Pakistan Open Champion, played remarkably well to bring in a score of gross 68, four under par. Throughout the 18 holes he consistently produced shots of high quality and complemented this by putting with mastery touch. His outstanding score was achieved through 15 regulation pars two birdies and a hole in one and did not fall prey to errant shot making. By virtue of this performance he was awarded the Syed Manzoor Hussain Trophy and a cash prize of Rs 100,000. This certainly was a fortunate day for him as he came up with a hole in one on the par 3, 12th hole for which Syed Shagil Hussain rewarded him with a cash prize of Rs 50,000.
Hussian Memorial Golf Trophy 2019: M. Javed Wins
Ladies competition was dominated by Tehmina Ahmed. She won the first gross. Runner up gross was Sameea Javed Ali. Minaa Zainab was first net and Sobia won 2nd net. Longest Drive was hit by Tehmina Ahmed and she was also winner of nearest to the pin prize.
Organizers Brief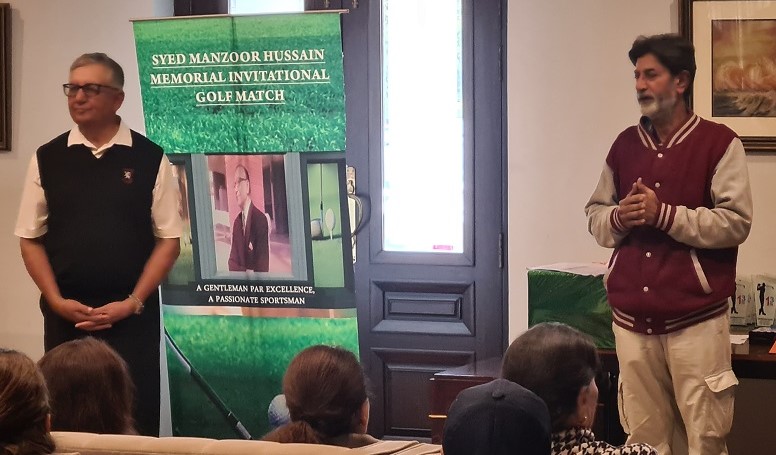 The event has been supported for 13 years by upright son Syed Shaghil Hussian of Late Syed Manzoor Hussain, who played golf at Lahore Gymkhana for fifty years. Each year the son flies back to his hereditary home town Lahore from United States to hold this esteemed golf championship and also trigger competitive golf.
Chief Organizer, Col (r) Syed Mazhar, while talking to Allsportspk with a sign of relief after being organizationally engulfed since many weeks said, "that it was very encouraging that Manzoor Memorial event being privately funded remains a much awaited event and continues to add to its credentials." He elaborated that," this is so as the main objective of the Memorial is to encourage and support Senior golf professionals who have given their lives in promotion of Golf sport without much financial benefits."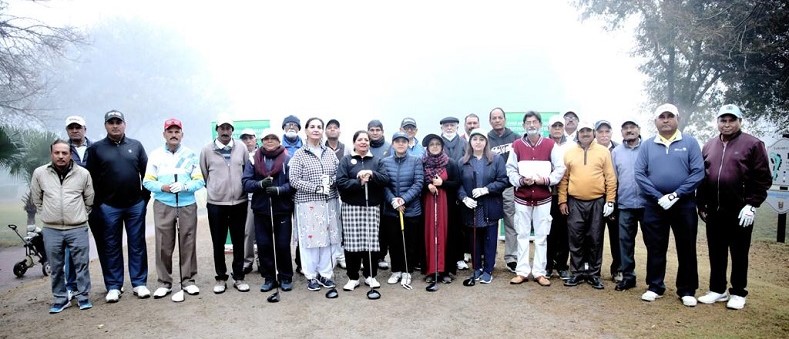 Other Category Winners
The runner up in Senior Professionals category were two competitors, Asghar Ali and M. Akram. They pursued victory by playing dependably and their score of par 72 represented an impressive effort.
 12th S. Manzoor Hussain Memorial Golf: Manzoor Ahmed Lifts 2021 Title
Leading one in the competition for amateurs turned out to be Ahmed Zafar Hayat. His score over 18 holes was gross 74. Runner up gross was Mohsin Zafar and his score was gross 78. Net section winner was Atif Butt while second net winner was Col Ghaffar.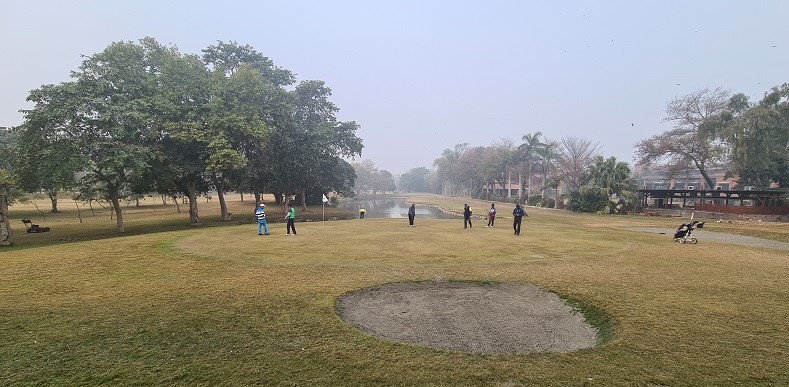 In Amateur category longest drive was hit by Mohsin Zafar and nearest to the pin by Ahmed Zafar Hayat .
Veteran Category winner was Shaukat Ali. Runners up prize was shared between Akbar Ali and Iftikhar Ahmed .
At the conclusion of the Syed Manzoor Hussian Memorial Golf Competition, the prizes were awarded to the winners by Syed Shagil Hussain and his 78 years old sister Zil e Huma. The ceremony was also attended by Aameen Taqi Butt a former amateur champion, Dr Aminurrehman, Mrs Asma Shami and Mrs Maimoona Azam.
Entire event operations were conducted by Col (r) Syed M. Mazhar with the Chief Marshal of the game being M. Matloob a top ranked golf professional of Pakistan.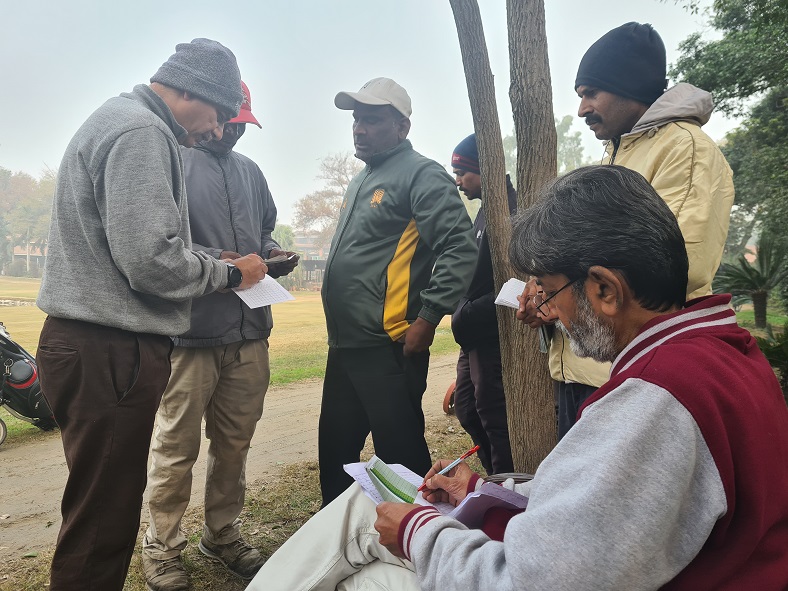 13th Edition On 25th January; Prizes Money Upped To Rupees 1 Million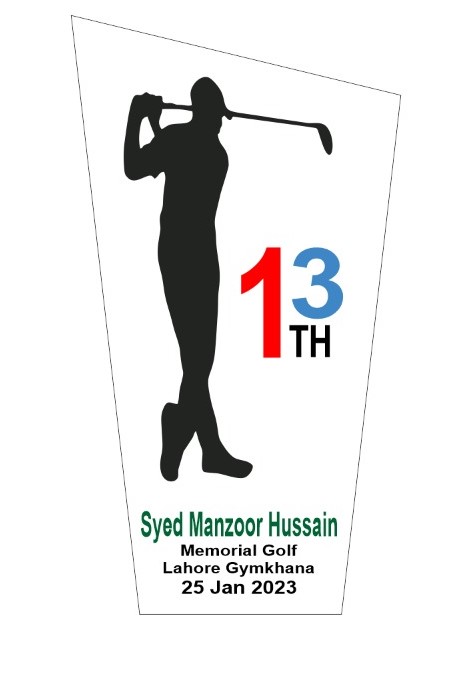 13th edition of Syed Manzoor Hussain Memorial Invitational Golf match to tee off at Lahore Gymkhana Golf Course on 25th January 2023.
The Prize money bag has been increased to Rupees I Million from Rupees 0.75 Million during 12th edition.
12th S. Manzoor Hussain Memorial Golf: Manzoor Ahmed Lifts 2021 Title
Memorial History
The event was instituted in 2010 in memory of Syed Manzoor Hussain, a senior CSS officer and an eminent golfer who played at Lahore Gymkhana for nearly fifty years. Sponsored mainly by his son Syed Shaghil Husain, aim of this event is to encourage and support Lahore Gymkhana's senior golf professionals who have a lifetime history of promoting the game of golf around Pakistan. Such events are necessary, even though in a small way, to keep these senior professionals motivated, who have dedicated their lives to this sport without much financial reward.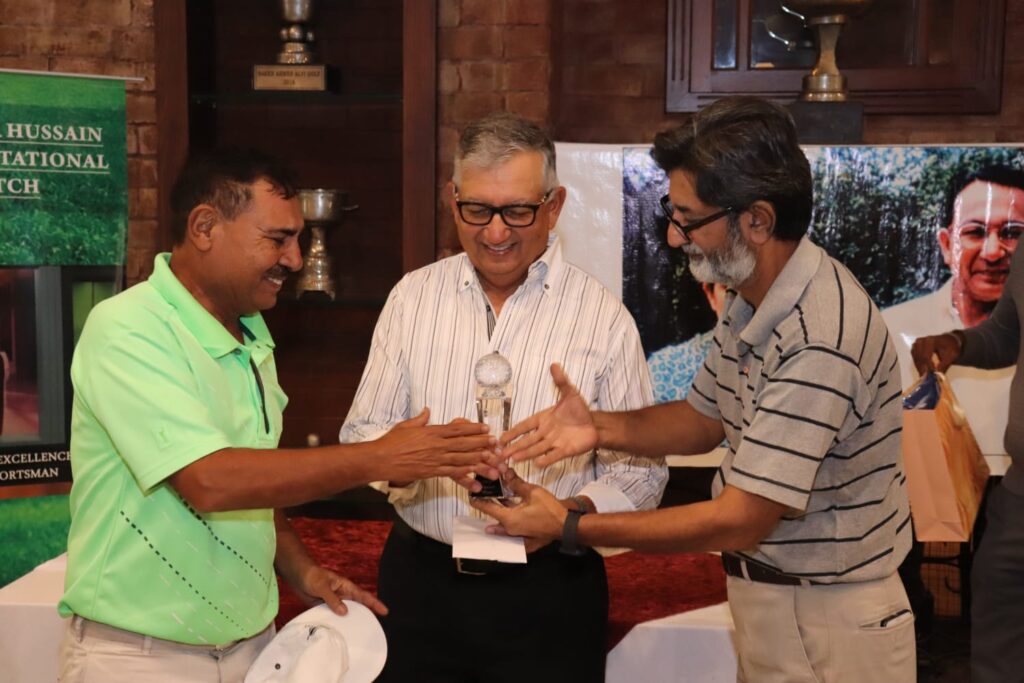 Manzoor Hussian Memorial Golf Trophy: M. Ilyas Wears Winning Cap
This event, unique in the golf circuit of Pakistan, gives them one day of pride and joy in competing for the trophy and the cash prizes in a competition dedicated to them. Many amateur ladies and gentlemen members of Lahore Gymkhana also play in the match to show their support to the cause.