Remounts and Olympia won the opening day matches of The Hamdan Aibak Polo Cup 2022 here at the Lahore Polo Club ground on Tuesday.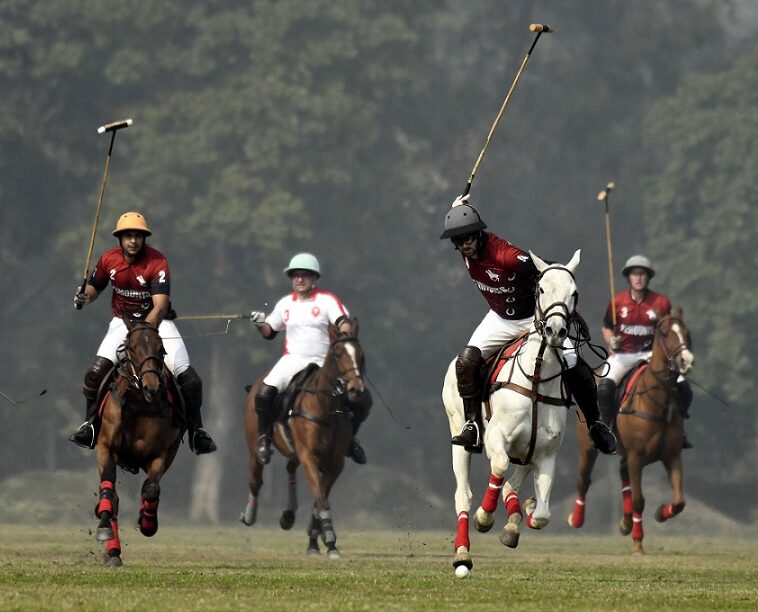 The first match of the day saw Simon Prado firing in fabulous five goals in Remounts' 8-5½ triumph over DS Polo/Rizvi's. Besides Simon's heroics, Nico Roberts, Mumtaz Abbas Niazi and Imran Shahid also played key role in Remounts' victory by contributing with one goal each. From DS Polo/Rizvi's, which had two and a half goal handicap advantage, Hissam Ali Hyder, Omer Asjad Malhi and Syed Muhammad Aun Rizvi converted one goal apiece.
Remounts were off to a flying start as they thrashed in two beautiful goals against one by DS Polo/Rizvi's to gain a slight 2-1 lead in the first chukker. The second chukker was evenly poised as both the sides converted one goal each with Remounts still enjoying 3-2 lead. The third chukker was fully dominated by Remounts as they fired in four fantastic goals to have an unassailable 7-2 lead. Both the teams added one more goal each in their tally in the fourth and last chukker, thus Remounts emerged as winners with a margin of 8-5½.
Allsportspk Images – Aibak Polo Cup 2018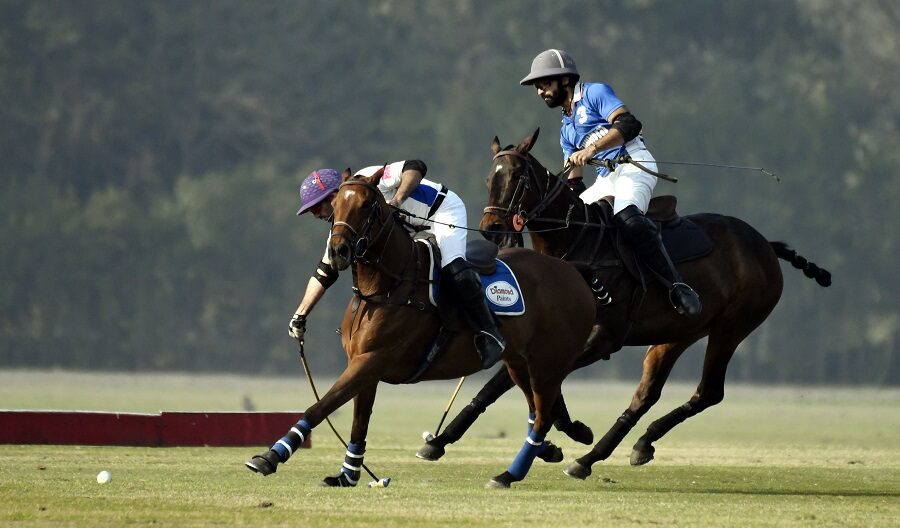 Phenomenal Abdul Rehman Monnoo's hat-trick helped Olympia outsmart Diamond Paints by 6-4 in the second match of the day. Other key contributions from the winning side came from Ahmed Zubair Butt and Raja Sami Ullah, who slammed in two and one goal respectively. From Diamond Paints, Saqib Khan Khakwani banged in a brace while Ahmed Ali Tiwana and Mir Huzaifa Ahmed struck one goal apiece.
Both the teams started the match well and matched fire-with-fire till the end of the third chukker, as the first chukker was evenly poised ending at 1-1, the second chukker was dominated by Olympia having a slight 3-2 lead while the third chukker was then dominated by Diamond Paints, converting two against one goal by Olympia to finish the third chukker at 4-4. In the fourth and decisive chukker, Olympia totally outclassed Diamond Paints by thrashing in two tremendous goals to win the encounter by 6-4.
On Wednesday, 2nd February, DS Polo/Rizvi's will take on Barry's at 1:00 pm while Diamond Paints will vie against FG Polo at 2:00 pm.
لاہور پولو کلب کے زیراہتمام ہمدان ایبک پولو کپ 2022ء کے پہلے دن ری ماؤنٹساور اولمپیاء کی ٹیمیں فاتح رہیں۔ تفصیلات کے مطابق لاہورپولو کلب میں سیزن کے پہلے ہائی گول ایونٹ کے میچز دیکھنے کیلئے تماشائیوں اور فیملیز کی اچھی تعداد موجود تھی۔ اس موقع پر لاہور پولو کلب کے صدر عمر صادق، سیکرٹری آغا مرتضی علی خان، ایگزیکٹو کمیٹی ممبرز اور پولو کے کھلاڑیوں کی بڑی تعداد بھی موجود تھی۔ پہلے میچ میں ری ماؤنٹس کی ٹیم نے ڈی ایس پولو /رضویز کو 8-5.5 سے ہرا دیا۔ ری ماؤنٹس کی طرف سے صائمن پراڈو نے پانچ، نکو رابرٹس، ممتاز عباس نیازی اور عمران شاہد نے ایک ایک گول سکور کیا۔ ہارنے والی ڈی ایس پولو /رضویز کی طرف سے حسام علی حیدر، عمر اسجد ملہی اور سید اون محمد رضوی نے ایک ایک گول سکور کیا جبکہ اڑھائی گول انہیں ہینڈی کیپ ایڈوانٹیج حاصل تھا۔ دوسرے میچ میں اولمپیاء کی ٹیم نے دلچسپ مقابلے کے بعد ڈائمنڈ پینٹس کو 6-4 سے ہرا دیا۔ اولمپیاء کی طرف سے عبدالرحمان منوں نے تین، احمد زبیر بٹ نے دو جبکہ راجہ سمیع اللہ نے ایک گول سکور کیا جبکہ ڈائمنڈ پینٹس کی طرف سے ثاقب خان خاکوانی نے دو، احمد علی ٹوانہ اور میر حذیفہ احمد نے ایک ایک گول سکور کیا۔ آج بروزبدھ دوپہر ایک بجے ڈی ایس پولو /رضویز کا مقابلہ باڑیز سے جبکہ دوپہر دو بجے ڈائمنڈ پینٹس کا مقابلہ ایف جی پولو سے ہوگا۔