The May 2023 Segment golf contest for the Lahore Gymkhana Monthly Medal Golf Tournament took place at  Lahore Gymkhana Golf Course.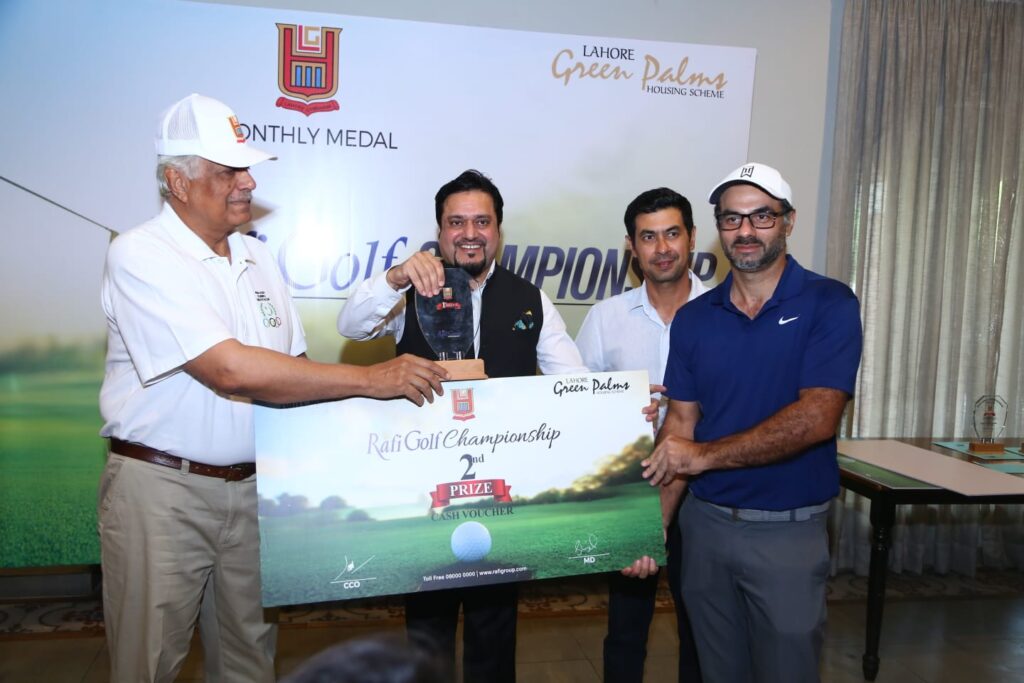 The most determined golfer of the day, Ali Nadim who plays to a handicap of seven performed brilliantly and outwitted the challenge of the several established golf champions of repute and fame. Ali Nadim was consistent during the 18 holes and won top honours with a score of gross 73. Runner up gross was Salman Jehangir a top national player (gross 75) and Ahmed Zafar Hayat, another national level player (gross 76) came third. 
In the amateur net category, players are allowed advantage of handicap and the one who ended up in glory was Danish Javed who succeeded in applying his playing skills appreciably well. His score of net 70 fetched him the first net position . 
Others who ended up happy with their performances in net race are Mansoor A. Khan, and Farooq A. Khan.
Results of Other Categories
Juniors: Ayan Bashir, Winner; Faiz Khan, Runner Up
Ladies: Aisha Moazzam, first gross; Minaa Zainab, 2nd gross; Sobia Waseem, first gross; Bela Azam, 2nd net.
Veterans: Asad Hameed, first gross; Javed A.Khan, 2nd gross; Khawaja Rizwan, 1st net; Dr Jawad Sajid Khan, 2nd net.
Seniors: Najam Hafeez, 1st gross; Omar Zia, 2nd gross; Dr Arshad Mehmood, 1st net; Khawaja Adeel Aslam, 2nd net.
At the conclusion of the Lahore Gymkhana Monthly Medal Golf Tournament ,the prizes were awarded to the top performers by Sheikh Abdul Sami of Rafi Group and Shaukat Javed, Convenor Golf.