With emergence of coronavirus pandemic, gaming industry canvas has expanded and become more popular. Some are playing for professionals reasons but many for reducing the virus negativity and or to fight the lockdown syndrome. This has resulted in usage and thereby increase in traffic of social media video and gaming platforms.
While corona pandemic has drastically effected the global businesses, video games 'oddly' becomes the lucky profitable business.
Taking advantage of the situation Facebook has now stepped into the gaming scene in a big manner by announcing a global launch of a devoted mobile app called Facebook Gaming.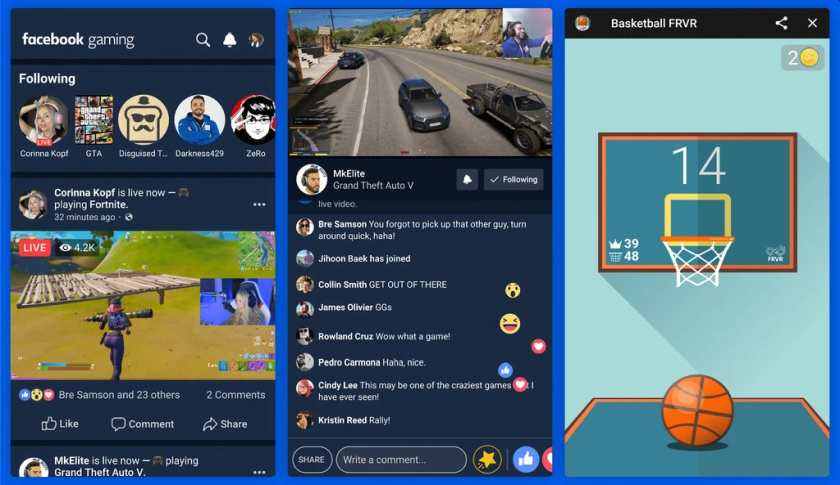 This app is to compete in a major way with games of other giants – Twitch of Amazon, Google's YouTube and Mixer of Microsoft.
According to media reports, the Facebook app has already been under test since last 18 months in the Latin America and Southeast Asia regions.
The app constitutes of normal games and access to gaming groups. Go Live is an additional feature which enables users to upload streams of other mobile games on the same device.
Facebook Gaming app is presently available on the Google Play store, with later plans to be available on iOS devices.
Fidji Simo, the head of the Facebook app stated that, "Investing in gaming in general has become a priority for us because we see gaming as a form of entertainment that really connects people." This is evident from Facebook's recent acquisitions of many VR game studios which includes Beat Saber developer Beat Games. Besides, as per expansion strategy Facebook is continuing to increase its live-streaming capabilities, and has signed and made exclusive deal arrangements with streamers such as Jeremy "Disguised Toast" Wang.