What is Air Badminton?
Air Badminton is based on the vision of enabling people of all ages and ability to play badminton on various surfaces and/or places, which include – hard, grass, and sand surfaces in parks, gardens, streets, playgrounds, and beaches.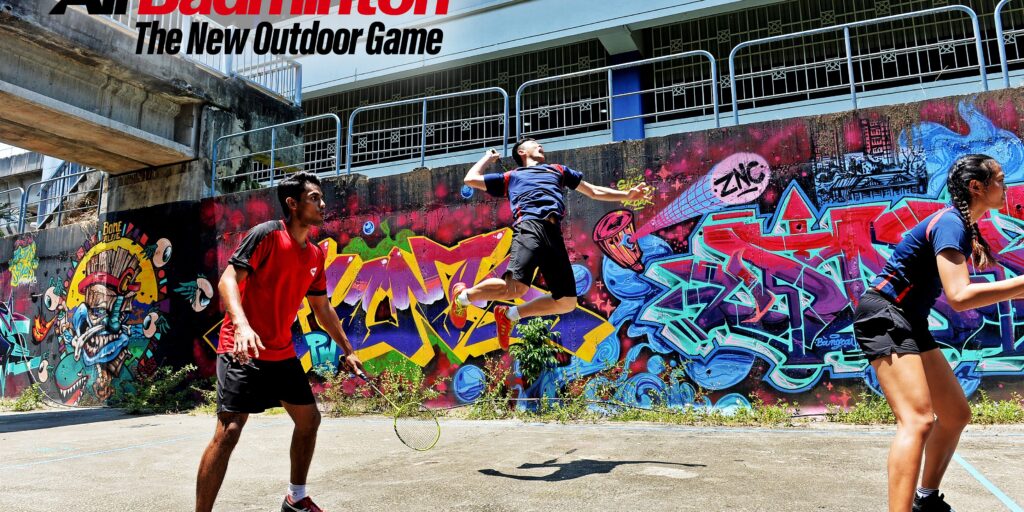 Badminton is considered as one of the most popular, enjoyable, and inclusive sport with more than 300 million active players globally. It is also an plethora of health and social benefits. According to an estimate – Just one hour of badminton can burn more than 450 calories. Further, it is considered to improve physical qualities such as speed, endurance, strength, and agility; prevent stress and reduce the risk of myopia in children; help eliminate the risk of health problems such as high blood pressure, diabetes, and obesity; and help maintain a healthy weight in adults and children.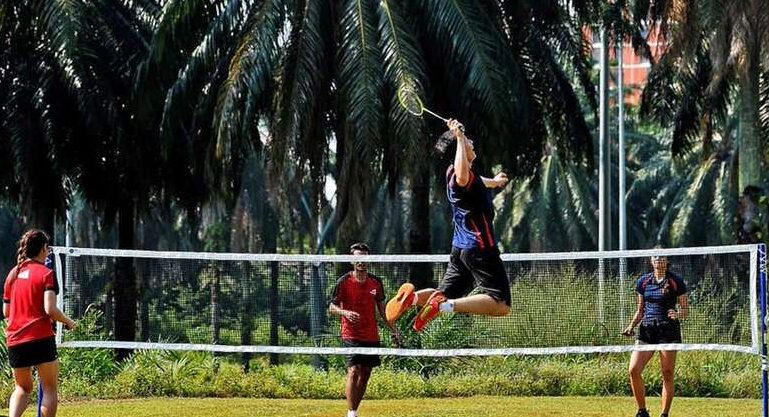 Based on the Badminton popular phenomena BWP-Badminton World Federation in conjunction with Global Development Partner, HSBC, focused on finding an effective, economic and sustainable way of encouraging more people to play badminton in more places.
Thereby, after five years a new outdoor game and a new prototype shuttlecock – the AirShuttle was developed in partnership with the ISR-Institute for Sports Research at Nanyang Technological University.
The main features of new outdoor shuttlecock was that it was able to be played by the same rackets. However had increased resistance to wind, good flight performance, spin response, and durability.
History of Air Badminton?
According to BWP the research, development and market launch process timeline was as follows:
June 2013 – Brief written for tender to identify research partner to assist in developing outdoor shuttlecock.
December 2014 – Tender processed closed. NTU-Nanyang Technological University in Singapore was identified as the best potential partner.
December 2014 – Initial criteria set for the development of outdoor shuttlecock and its design parameters. MoU signed with NTU to commence the development of prototype shuttlecocks for testing.
February 2018 – 30 prototypes were created between 2015 and 2018. Patents posted on key design elements of the outdoor shuttlecock.
April 2018 – First phase of testing at the University of Alicante in Spain. Analyzed surfaces and physical demands of the game. Received qualitative feedback from participants. Participants included Olympians, national team players, students, club players, and teenagers.
July 2018 – The second phase of testing was also hosted at the University of Alicante. Tested game format, scoring system, net height, and court dimensions. Also tested competition rules on a sand court with Spanish National Team players.
November 2018 – Presented project update to BWF Council Members at BWF Council Meeting in Kuala Lumpur, Malaysia, including first exhibition match.
December 2018 – Presented to potential manufacturers at a meeting in Guangzhou.
January 2019 – Third phase of testing at Universiti of Malaya in Kuala Lumpur. Analyzed the performance of the outdoor shuttlecock and tested both hard and sand surfaces.
February 2019 – Meetings to select production partner of an outdoor shuttlecock.
March 2019 – AirBadminton and AirShuttle names and logos selected.
May 2019 – AirBadminton project was revealed and launched in Guangzhou in partnership with BWF's Global Development Partner, HSBC.
May 2019 – AirBadminton project was presented to BWF's Member Associations at Annual General Meeting in Nanning, China.
December 2019 – First HSBC BWF AirBadminton Community Project launched in Guangzhou.
March 2020 – BWF introduced the shuttlecock to the global market.