Exclusive – Emerging Pakistan Football Players: Balochistan's – Riaz Ahmed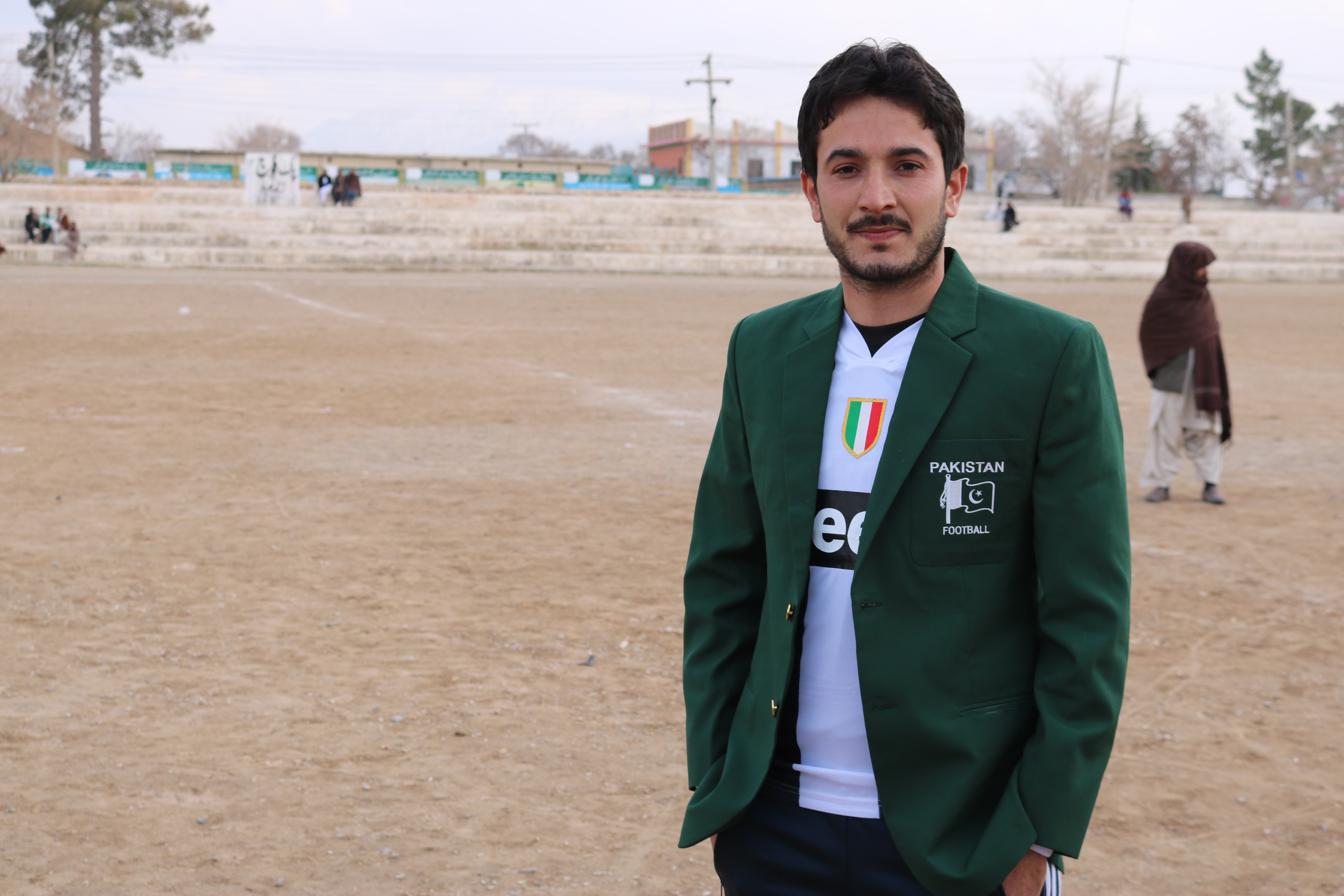 Football, today, for many is more than just a game. It's about heroes and ideals, loyalty and passion. It's a commitment, a battle, a belief, an irreparable fever.
27-year-old Riaz Ahmed belongs to the same clique who had always been dreaming of scoring goals, amidst cheering crowds on the football grounds. He started playing the sport at the age of 12, and has played as part of the Under13 team as well as for the Pakistan National Football Team.
The young and talented striker and winger is all set to play for the Ufone Balochistan Football Tournament – an annual sporting event organised by the Pakistani Telecom Company, Ufone, to provide young footballers of Pakistan a platform to refine their skills and pursue their passion for football by competing with the best. He was a part of Aqua FC Quetta the winning team of last year's edition. This year Riaz is working with the youth to develop their footballing skills through the Platform of the tournament.
In an era in which athleticism and stamina are becoming increasingly fundamental; where the majority of work is done away from the cameras, on training pitches and in gyms; where huge amounts of money are spent refining players for the tournaments that are more than just a game, footballers like Riaz take it upon themselves to perfect their game. Riaz runs his own academy called 'Pak Youth Development Centre' where young players are trained on skills and technique.
Facilities play a major role in football. Talent needs to be groomed and moulded after being spotted, in order to develop skills that can compete internationally. In a cricket-crazy country, although football has a substantial following, however, needs professional and financial support. Which gradually is creeping in through corporate such as Ufone. And it is talented players like Riaz Ahmed, which provide the glimmer of hope for the revival of Pakistan's Football.
Ufone endeavours to transform the sporting landscape of the country by holding tournaments like the Ufone Balochistan Football Tournament, while spotting and refining the raw talent waiting to become world class stars.
For more updates keep visiting allsportsp