NBA – National Basketball Association is planning to start season from 30th July with enhanced use of technology to contain coronavirus. The main purpose is to create an environment through technology which would bring fans virtually closer to the players and vice versa.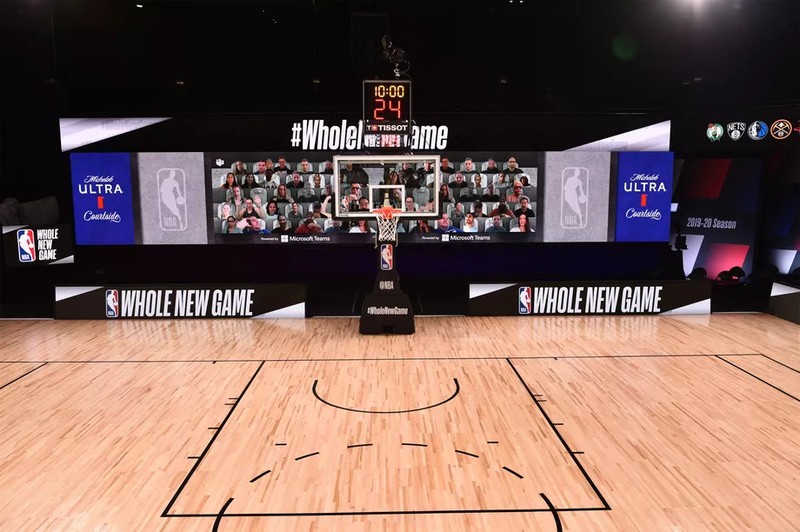 For this 'Together mode' of Microsoft Teams app will be used. Fans logged in from their homes will appear to sit together alongside each other in Virtual Stands (giant screens) installed in arenas. Audio and adapted video from virtual fans will be televised and played in the game court.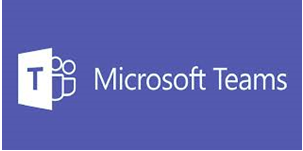 Microsoft will install 5.2 m tall LED screens in basketball arenas on 3 sides to show 320 fans virtually in collaboration with NBA. This arrangement will be made in the 'bubble' of Walt Disney World Resort in Florida. The Disney Bubble  is being totally involved in the magic of Disney upon arrival at Walt Disney World.
On the other side, for televising the games cameras will be positioned closer to players. Most of cameras will be robotic to ensure safety of sportsmen.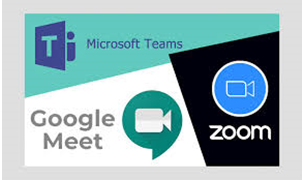 Microsoft Team is unified communication and collaboration platform being used by 44M people. An app for teamwork such as virtual teaching, persistent workplace chat, video meetings, file storage, threaded conversations,  video conferencing, calling, content collaboration and is now being used for virtual fans. It is effective and useful way for building digital workplace to easily interact with people from different places. Other such apps are Google Meet and Zoom.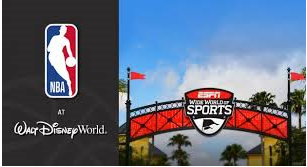 Walt Disney World is entertainment complex near Orlando, Florida, USA where 22 teams will play 8 regular season games at cost of $ 150M. NBA will have exclusive control of Disney's Yacht Club Resort, Disney's Grand Floridian Resort & Spa, Disney's Coronado Springs Resort, and Disney's ESPN Wide World of Sports for games with virtual fans.