A fundraising football championship for flood affectees in Pakistan was organized by Urtasker in collaboration with Leisure Leagues and World Group.
The 7th Urtasker Football Championship Trophy was lifted by New Yorkers who won 2-1 on penalties against Urtasker Hawks.
6th Football Championship Trophy: Jhelum Stallions Annex The Trophy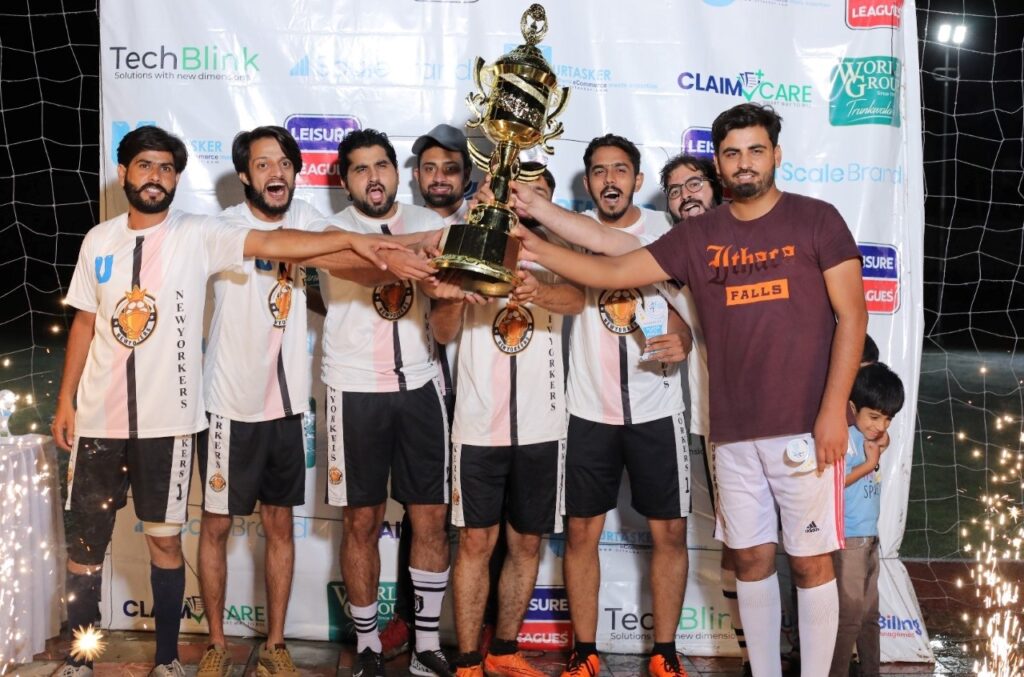 The 12 pool matches were played among eight teams which were Pindi Badshah, Black Panthers, Digital Squad, Jhelum Stallions, Markhor, Urtasker United and New Yorkers – The Winners and Urtasker Hawks – The Runner Up
Urtasker is a major supporter of sports with the mission of improving mental and physical health in the society. And also to promote the football game in Pakistan and let the young players showcase their talent in team management, execution, and planning.