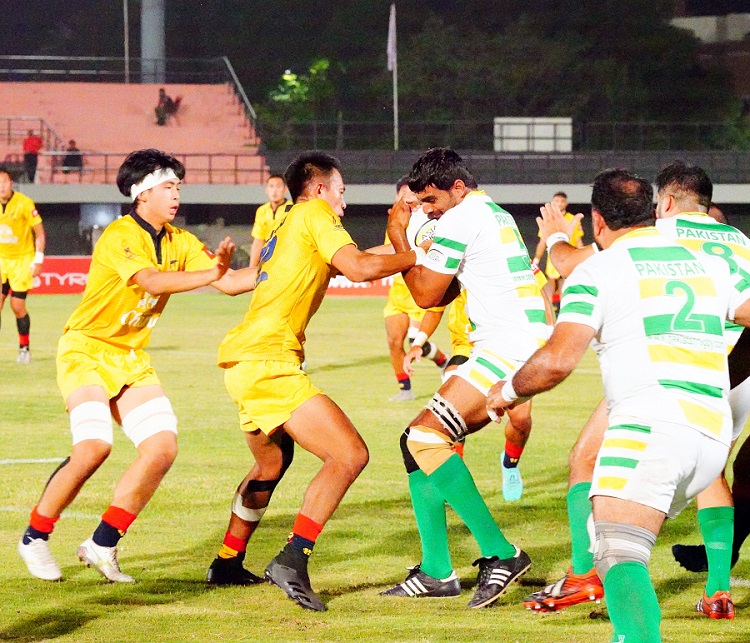 In the 2nd match, Pakistan team came back very strongly and won the match by better points 24-18. With this Pakistan won this series by 39-38 and qualified for the Asia Rugby Division I for the first time in their playing history Thailand fought hard in this encounter, but it was Pakistan team, which emerged in the dying moments of the match.
Pakistan had lost the first game to Thailand by 20-15.
16 years ago, Pakistan lost against Thailand in Lahore by 44-0. The present win was a major win for Pakistan. President of the Pakistan Rugby Union, Arif Saeed thanked all the officials of Asia Rugby and congratulated Pakistan's team who really worked hard to come back from behind and win this mega event.
The Thai Rugby teams departed after having completed a successful six-day Pakistan tour. Asian rugby officials which included President Qais Abdullah, Chief Executive Johny Stavrinou and Tournament Director Ghaith Jalajel, also left Pakistan.