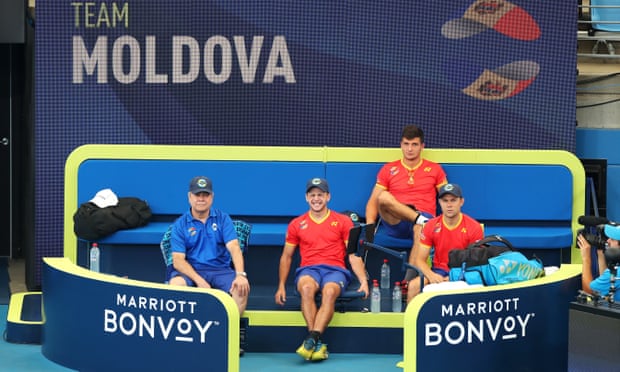 The ATP – Association of Tennis Professionals Cup in Sydney opened on a very awkward note when event management played the wrong national anthem for the Moldova team before their opening match against Belgium.
The organizers apologized to the Moldovan squad for playing the national anthem of their neighboring European country Romania in Rosewell Arena on the inaugurating day of the International Tennis Championship.
The anthem mix up received widespread condemnation by the Tennis community on social media who berated the event management for failing in a seemingly straightforward job.
Moldova led by World No. 46 Radu Albot, was one of the last teams to qualify for the 24-nation ATP Cup's 2020 debut edition.
This is not the first time that such an anthem gaffe has left the officials red-faced. In 2017, a banned verse from Nazi Germany's WWII era anthem was erroneously played in the Fed Cup quarter-final between Germany and the US.
Earlier at the 2003 Davis Cup final between Spain and Australia, Spain's pre-civil war anthem was played much to the Spanish government and fans' dismay.


For regular updates keep visiting: Allsportspk