2017 has been another exciting year for the game of cricket. International cricket is as competitive as ever and still capable of producing unbelievable talents and memorable moments.
The players are physically more fit and stronger. They are much more well trained and are constantly innovating and redefining the playing techniques. Thereby, many of the players performing at their best. Due to this, it is rather difficult to identify and select the best notables.
In spite of this allsportspk panel took on the challenge and after much deliberation, chose the six players which deserve to be listed as the Best Notables of 2017.
The primary criteria of selection was the overall performance during 2017. The selection is divided into two parts.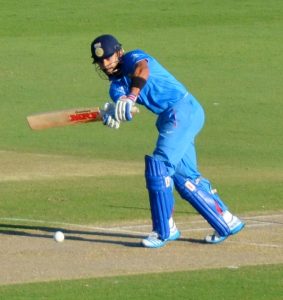 Best Notable Cricketers of 2017 – Part 2
Virat Kohli (India) is a modern master in the art of batting. Blessed with prodigious stroke play and immaculate game sense, he maneuvers his bat to paint masterpieces on the cricketing field which he uses as his canvas. If the batting playbook ever came to life and assumed human form, it would surely be named after the current Indian captain. In truth, Kohli does nothing extraordinary while batting. He just does the ordinary better than probably every other batsman in the world. 2017 has been another stellar year for the 29-year-old. 1059 runs at an average of 75.64 in Tests, 1460 runs at an average of 76.84 in ODIs and 299 runs at an average of 37.37 in T20s is proof of the consistency of Kohli. Kohli's batting has, unquestionably, been a massive factor in another successful year for Indian cricket.
Cricket Rankings Worldwide – 19th December 2017
Babar Azam (Pakistan) at age 23 is still very much at the early stage of his career. However, even at this early stage the initial signs are anything to go by, and the cricket world is witnessing the rise of someone very special. With more exposure he is expected to further learn his craft and a few years away from now considered to reach the peak heights of a batsman. However, if Pakistan's batting lineup has been needing a breath of fresh air for a long time. Babar has provided just that and then some. Just take a look at the records he has toppled:
-Fastest Pakistani and joint fastest in the world to score 1,000 ODI runs.
-Fastest batsman in the world to reach 7th ODI hundred (33 innings).
-Most runs (432) in first 11 T20I innings by any batsman in the world.
His performances this year have earned him a 4th and 9th spot in the ODI and T20I batsmen rankings respectively. These include his big part in Pakistan's success at the Champions Trophy this year where he scored a crucial 46 in the final against arch rivals India. Babar Azam has firmly established himself as the centerpiece of the Pakistani batting lineup.
Misbah, Younis honored as Wisden's Cricketers of the Year 2016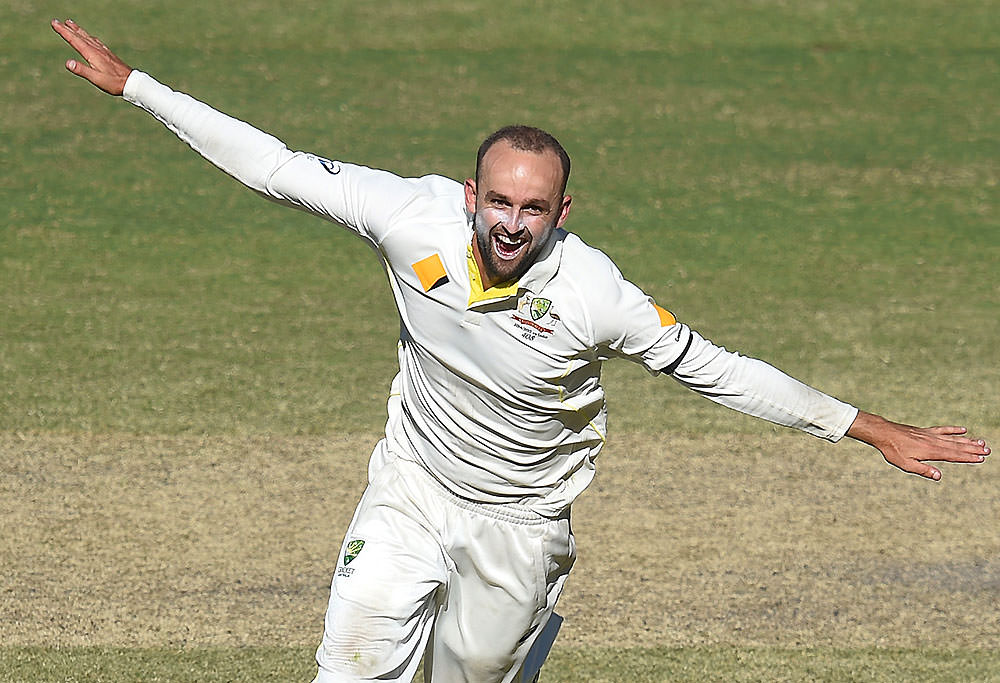 Nathan Lyon (Australia) has outstandingly displayed his bowling mastery this year and as his mentor John Davison said that this performance has made him the best spin bowler in the world. Davison may be labeled as biased since he has been a major influence on Lyon's career but the proof is in the numbers
– Lyon is the highest wicket taker in Test cricket this year with 60 wickets.
– Lyon has played one Test less than his closest rival, Ravichandran Ashwin, in terms of dismissals.
– Lyon not only provides the Australian side with crucial breakthroughs but also slows the batting team down by not giving away runs cheaply. – His economy of 2.71 puts the opposition under pressure and allows Australia to get in the ascendancy.
Lyon, who was last year criticized publicly by his captain and coach for underperforming, has decimated England's batting order in the Ashes and left it in tatters. He has contributed immensely to a successful defense of the Ashes. Thus, there is a lot of weight in John Davison's argument.
For updates regularly visit: Allsportspk