2017 has been another exciting year for the game of cricket. International cricket is as competitive as ever and still capable of producing unbelievable talents and memorable moments.
The players are physically more fit and stronger. They are much more well trained and are constantly innovating and redefining the playing techniques. Thereby, many of the players performing at their best. Due to this, it is rather difficult to identify and select the best notables.
In spite of this allsportspk panel took on the challenge and after much deliberation, chose the six players which deserve to be listed as the Best Notables of 2017.
The primary criteria of selection was the overall performance during 2017. The selection is divided into two parts.
This is the second part of allsportspk exclusive piece.
Best Notable Cricketers of 2017 – Part 1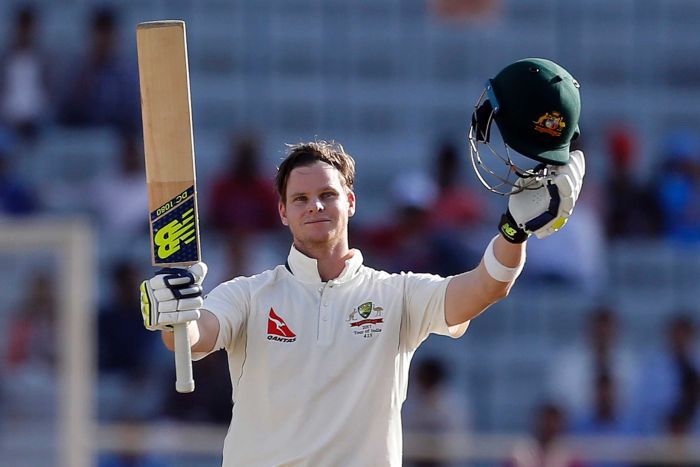 Steve Smith (Australia): Cricket fans can usually go overboard when comparing modern cricketers to past legends. So when cricket lovers compare Steve Smith to the great Donald Bradman, a considerable number of eyebrows are raised. However, unlike many other comparisons, this comparison is quite justifiable. Smith, who has been a stalwart in the current Australian side in all formats, is one of the best test batsmen in the modern era. Like Bradman, he has been imperious on the Test stage throughout his career and 2017 has been no different. He has been one of the highest run getters on the international level again and has averaged around 70. Virat Kohli is the only other player who has an average around this mark. Smith's batting has also been a major contributing factor in Australia once again retaining the Ashes. His centuries have galvanized the Aussies and helped them breeze past England. The current Australian captain is in the prime of his career and it shouldn't surprise anyone if he keeps on racking up runs on the pitch.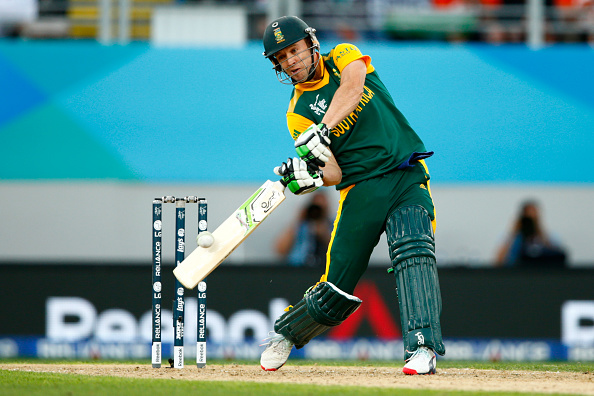 AB de Villiers (South Africa): is the master of explosive, 360 degree batting. The South African legend has become famous for inventing creative new shots to send the ball flying to all corners of the stadium. Able to score runs at a breakneck pace, he is a player who can turn games on their head and single handedly lead his teams to victory. This has been another successful year for him. De Villiers has had a sensational year in the T20 arena and has the highest average for players on the international circuit with a staggering 50.66.*Along with this, AB de Villiers is an immaculate fielder and can keep wickets as well. This is massive positive for every team he turn out for. He is, unquestionably, one of the best players in the shortest format of the game.
*for 7 or more T20I matches
Fazal Mahmood Oval Test Bowling and Post match interview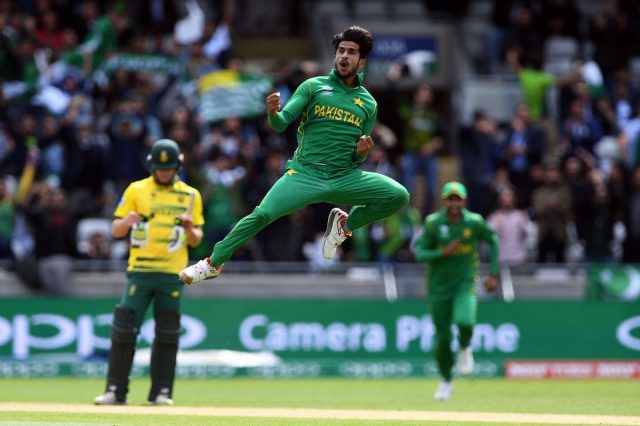 Hasan Ali (Pakistan): The current number one in the ODI rankings for bowlers, Hasan Ali's rise to the top has been nothing short of meteoric. Having debuted in August last year, few would have predicted that he would have as instrumental an impact on Team Pakistan as he has had. The soon to be 24 year old has been nothing short of talismanic for the men in green. He is extremely crafty with his deliveries and can bowl them at a range of different speeds. Along with this, his understanding of the game situation allows him to shift matches in his team's favor by not only taking wickets but also slowing down the run rate of the batting side. All these abilities were sharpened to their maximum effectiveness at the Champions Trophy this year. Hasan was the highest wicket taker as well as the best player at the tournament and helped his team win their first major ODI trophy since 1992. Hasan has 45 wickets at an economy of 5.03 in his last 18 ODI matches. He has been similarly effective in T20s where he has taken 12 wickets at an economy of 7.67. It wouldn't be unfair to say that he is one of the best bowlers in the limited overs formats of international cricket.
For updates regularly visit: Allsportspk