ACC-Asian Cricket Council officially announced that the Asia Cup 2020 has been postponed.
It was decided that during 2021 Sri Lanka will host the tournament, while in 2022 Pakistan will have the hosting rights. The last Cup was played in UAE in 2018.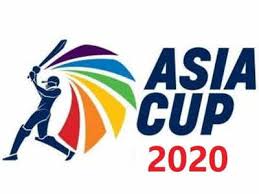 ACC explained that the Executive Board was interested to organise the event according to the original schedule. However, travel restrictions, country-specific quarantine requirements, fundamental health risks and social distancing mandates have posed as considerable challenges to having the Asia Cup. Most of all the risks related to health and safety of participating players, support staff, commercial partners, fans and the cricketing community were of great significance.
During last two days Sourav Ganguly the chief of BCCI and chairman of PCB Ehsan Mani had already confirmed that the tournament will be shifted to 2021.