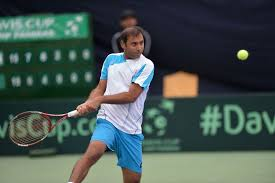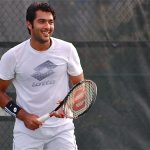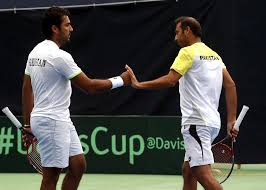 ISLAMABAD: Pakistan convincingly beat South Korea by 4-0 in the Davis Cup Asia-Oceania Zone Group-I tie at the grass courts of the Pakistan Sports Complex.
This victory qualifies Pakistan for the Round 2 against Uzbekistan.
On Thursday, the tie draw ceremony was held on 1st February and conducted by Mr. Tom Kinloch a International Tennis Federation's (ITF) referee.
The match results were:
Friday – 02 February
Singles
Aisam ul Haq beat Soon Woo Kwon 6-3, 1-6, 7-6(8-6)
Aqeel Khan beat Seong-chan Hong 4-6, 7-5, 7-5.
Saturday – 03 Saturday
Double's:
Aisam and Aqeel beat Soon Woo Kwon and Yong-Kyu Lim  2-0 (7-6, 6-4).
Reverse singles:
Pakistan's M. Abid Ali Akbar beat Korea's Minjong Park 2-0 (7-6, 7-6).
Speaking to media the Pakistan team member's stated:
Hameed ul Haq, non-playing captain said:
" his happiness cannot be expressed for Pakistan winning the tie and all the credit goes to Aisam and Aqeel."
Aisam said:
"he knew his rival was facing pressure heading into the game."
"I used my experience to the fullest, and focused on my serve," he said, adding that he is hopeful Pakistan will win the next matches too."
"our team was weaker than the Koreans on paper but thank God we delivered our best and won the tie."
Aqeel said:
"he wasn't feeling well today and was in very much pain but thanks to the doctors, federation and the team for supporting him."
"Aisam supported me alot and without his and the team's support this win wouldn't have been possible."
For updates regularly visit: Allsportspk