With the FIFA World Cup 2018 on the horizon, the Allsportspk editorial team continues its coverage of the tournament with another piece.
Football has drastically changed in the last few decades. Gone are the days where racism and violence was prevalent. No longer are black people and foreigners targeted. Of course, a deplorable minority still tries to bring back memories of the past. However, as a whole, football culture has changed for the better and become much more accepting. This has allowed many young non-white footballers to flourish and make a name for themselves. This includes Muslim footballers.
In this article, Allsportspk covers three Muslim footballers at the peak of their powers and ready to take the FIFA World Cup 2018 by storm.
Paul Pogba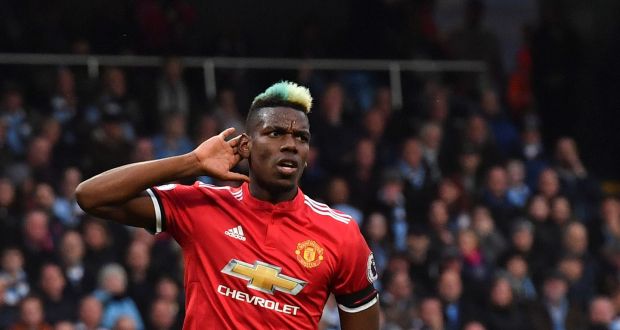 Nationality: French
Current club: Manchester United
Position: Central Midfield
Stats for this season: 7 goals, 11 assists
Paul Pogba is, without a doubt, one of the most talented midfielders on the planet. The 25 year old has all the tricks to produce magical moments in the middle of the park. Blessed with a powerful physique as well as a delightful balance on the ball, Pogba is like a Rolls Royce with a Bugatti engine. Able to cover distances quickly, the former Juventus player can change the momentum of a game in a flash with a pin point through ball, a perfectly weighted long pass or a thunderous shot from distance.
Another facet that Pogba has added to his game this season is the ability to make timed runs into the box for tap-ins and headers. This was particularly on display in the latest Manchester Derby when Pogba's two goals turned the game on its head.
The only weakness in Pogba's game is his inconsistency, particular while defending. Pogba sometimes seems to lose concentration and can give the ball away too easily or make a defensive error. However, this flaw is one which Pogba can overcome easily and the fans of the French national team will be hoping he overcomes it at this FIFA World Cup 2018 . This will be a massive tournament for the eccentric Manchester United star and it is a golden opportunity for him to establish himself as one of the game's top professionals.
Mesut Ozil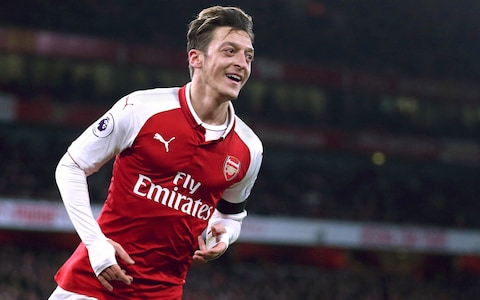 Nationality: German
Current club: Arsenal
Position: Central Attacking Midfielder
Stats for this season: 5 goals, 12 assists
Already a World Cup winner, the German pass maestro is one of the finest passers of a ball in the whole of football. Ozil's mastery of the art of passing is such that he can effortlessly control the tempo at which games are played and can single handedly tear apart teams with defense splitting passes which can leave you awestruck. The Arsenal man is also adept at set pieces and can make a difference from corners or free kicks.
Ozil is also not a player who depends on physique and is more reliant on his guile as well as footballing intelligence. This allows him to be one step ahead of stronger, more imposing opponents. He will surely, if fully fit, be a central cog in the powerful German midfield at the FIFA World Cup 2018 this summer as Joachim Lowe's men look to retain their status as the game's best.
Mohamed Salah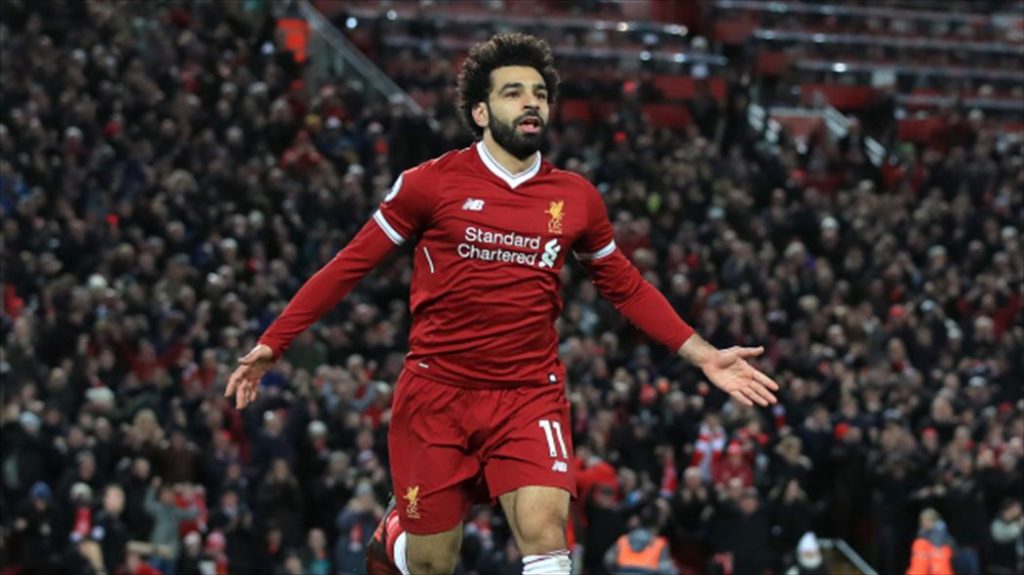 Nationality: Egyptian
Current Club: Liverpool
Position: Forward Right
Stats for this season:  45 goals, 13 assists
Mohamed Salah is the name which has been on everybody's lips this season. And why shouldn't his name be on everyone's lips? The stats speak for themselves. The stats are comparable to that of the game's two greatest players: Leo Messi and Cristiano Ronaldo. In fact, so impressive are the stats that Salah is already in the conversation for the Balon d'Or, the annual award given to the best player in the world. Salah will be a favorite for the award were he to defeat Ronaldo's Real in the UEFA Champions League final later this month.
The Real defense will have to play extremely well if they are to stop the Egyptian single handedly taking the tie away from them as Salah poses a very unique threat. Lightning quick. Liverpool's star man can leave the opposition chasing shadows. His silky dribbling means that Salah can also operate wonderfully in tight spaces and play delicate passes for his teammates to take advantage of. However, Salah's biggest strength has to be his pure goal scoring ability.
The 'Egyptian King', as he is affectionately called by his fans, can score all types of goals and can score them in abundance. Egypt will be hoping Salah can bring his red hot form to FIFA World Cup 2018 next month and can light up the tournament with his talent.
 For updates regularly visit: Allsportspk