ISLAMABAD: In the Men's final, Farhan Mehboob will play against Israr Ahmed and in the Women's final, sisters Madina and Faiza will compete with each other.  The finals of Pakistan Squash Circuit-I Men's event will be played at Mushaf Squash Complex, Islamabad on Sunday, the 13th May 2018.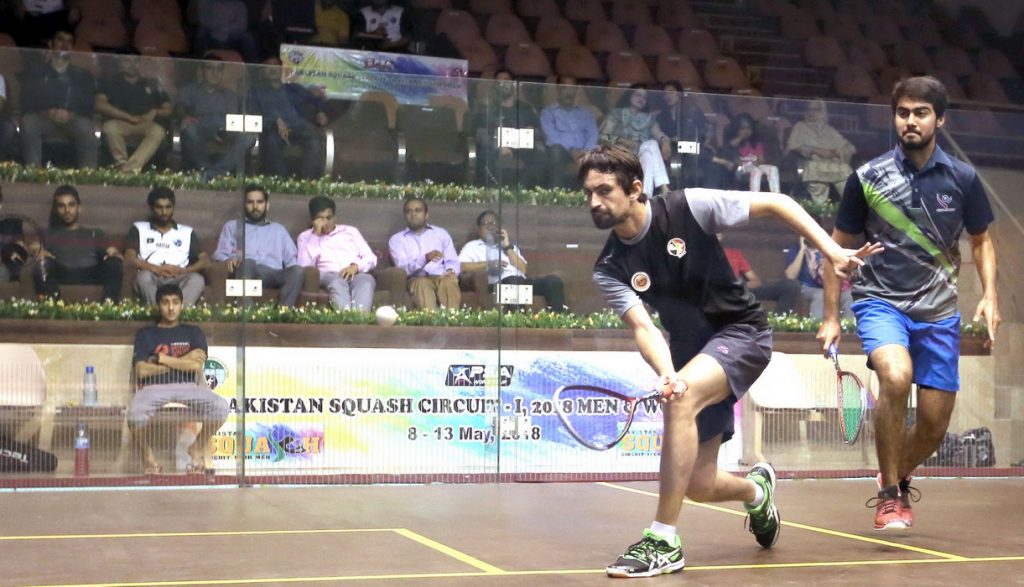 PSA World Tour – Highlights; Men
The 1st Semi Final of Men's category was a one sided match between Farhan Zaman and Farhan Mehboob in which Farhan Mehboob brushed aside his namesake in straight sets in 36 minutes. The experienced Farhan Mehboob dominated his opponent from the start of the match and won the first game with a game score of 11-8. The second game was closely fought; however, Farhan Mehboob won it as well with the game score 11-9. The third game was a nail biter but Farhan Mehboob kept his nerves to win it with the game score 13-11 and booked his place in the final of the championship.
The 2nd Semi Final was played between Ammad Fareed and Israr Ahmed. Ammad won the first game with the game score of 11-8; however, Israr came back in the match by winning the second game with the game score 11-5. In the third game Ammad Fareed again displayed superb stroke play and easily won the game with the game score of 11-4. The fourth game proved a thriller in which Israr survived four match points and took it to the last by winning the game with the game score of 13-11. Fifth and final game was also won by Israr with the game score 11-9 earning him a place in the final. The match lasted for over one hour.
PSA World Tour – Pakistan Squash Circuit-1: All set for Semi-Finals
PSA World Tour – Highlights; Women
In the 1st semi final Women's category,  Madina Zafar swept aside Zoya Khalid in straight games with the game score 11-9, 11-7 and 11-7 in less than 20 Minutes.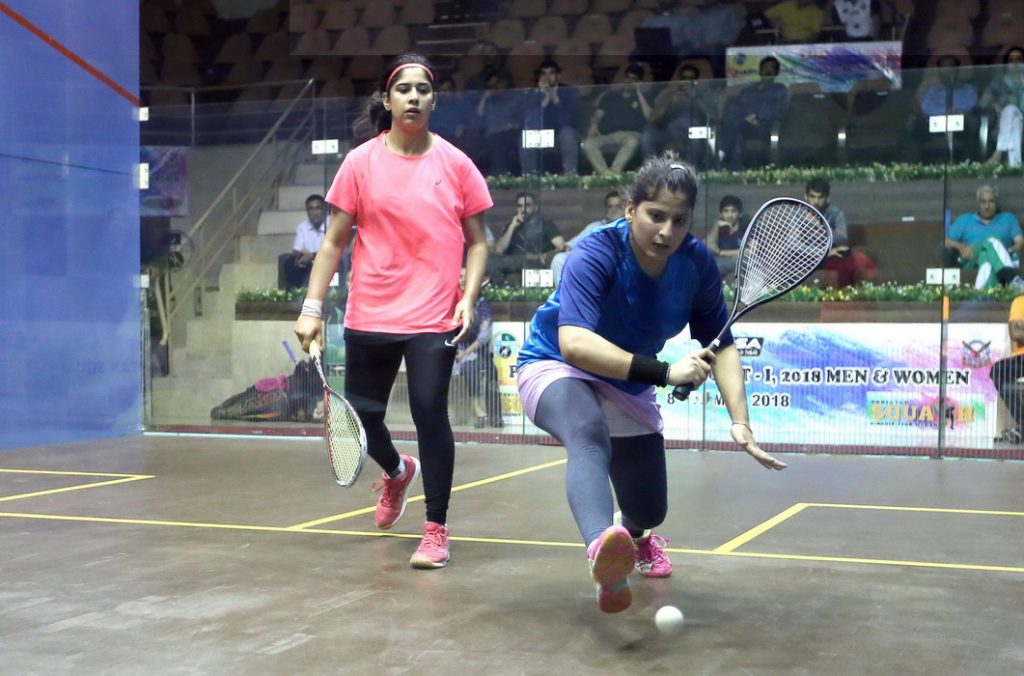 The 2nd semi final was played between Faiza Zafar and Amna Fayyaz. Amna won the first game; however, Faiza immediately recovered, denying any chance to her opponent in the next three games and winning the match in 26 minutes with the game score 5-11,11-8, 11-9, 11-5. This victory paved her way for a showdown against her sister Madina Zafar in the final of $5000 prize money championship.
 For updates regularly visit: Allsportspk