Quarterfinals took place in the French Open 2018, in which Rafael Nadal faced Schwartzman and Marin Cilic played against Juan Martin del potro. Both of the matches were proceeding but were suspended due to rain.
The highlights of the matches played in the 2nd half of day 11 are appended below. 
In case you missed the highlights of the first half of day 11 of the French Open, then click on the links given below:
French Open 2018 Highlights: Day 11 – 1st Half
Men's Tennis Highlights
Match: Rafael Nadal Vs Diego Schwartzman
Result: Rafael Nadal faced defeat in the first two sets by Diego Schwartzman at the French Open by 4-6, 5-3.
Highlights: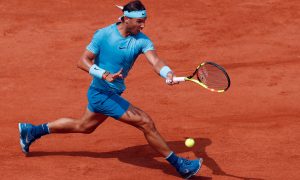 Diego took a good start as he lead Nadal in the first set. The score reached about 4-2 but Nadal recovered the points quickly and levelled the score.

It was a tough set as both the players were avoiding any chances that could cost them the frame but eventually Schwartzman grabbed two more points and won the entire set.

It was a very big loss for Nadal as he has never been defeated in the French Open on clay court for 1099 days.  
It's been 1,099 days since Rafael Nadal last lost a set at #RolandGarros—June 3, 2015, against Novak Djokovic in the quarterfinals. #RG18 pic.twitter.com/7l5HLd0jLP

— TENNIS.com (@Tennis) 6 June 2018
In the second set, Diego again took the lead but Rafael recovered and was leading

 5-3 when suddenly

rain stopped the match.
Match: Marin Cilic Vs Juan Martin del Potro
Result: Marin Cilic and Juan Martin del Potro only played the first set.
Highlights: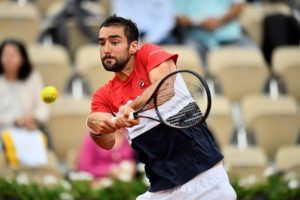 The performance of the Croatian player, Marin Cilic was exquisite.

In the first set both the players gained points one after the other and with the score at 3-3, the match was stopped due to rain. 

After 20 minutes the play was resumed and a

Juan Martin del Potro soon recovered the lead and the score was equalized at 6-6.

The rain again intervened and the match was postponed till tomorrow. 
Do join allsportspk, to know about the day 12 of the French Open 2018.
For updates regularly visit: Allsportspk