A petition was filed in the Pakistan's Lahore High Court, requesting the court to ban the online battle royale game, PUBG-Player's Unknown Battleground.
The petitioner's lawyer gave the argument that the game had "negative effects" on the person playing it and that it is promoting ferocity in children. Owing to these arguments, the lawyer stated, the game must be banned in Pakistan and be removed from the Play Store.
A two-member bench, after listening to the arguments of the applicant, directed the PTA-Pakistan Telecommunication Authority to decide about this matter within six weeks.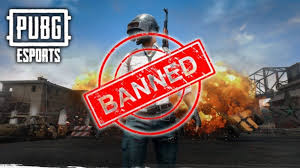 Similar concerns have resulted in PUBG being banned in four countries – India, China, Nepal and Iraq. However, the ban has been lifted in India (except some areas) and Nepal.
According to psychologists the main problem in PUBG is the objective of 'killing individuals' to win. As per the game rules in order to win, the player must kill 100 other players with different types of ammunition. This is why it is believed that the game triggers aggressive thoughts and emotions and can affect the mental health of the player.
Although the PUBG enjoys a great level of popularity among the youth. However, there has been many groups especially of parents speaking against the game, going to the to the extent of banning the game.
Some parents advocate the addiction factor, which results in poor performance in school. Whereas, others are concerned about the killing aspect which promotes violence and has a major psychological impact on the health of young children.
PUBG was banned in India, China, Nepal and Iraq. Although, later the ban was lifted in India (except some areas) and Nepal.